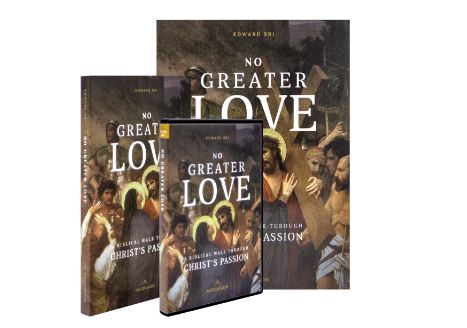 No Greater Love. Beginning January 13. 9:30-11:30 a.m.
Using the book by best-selling author Edward Sri, you will walk step-by-step with Jesus from the Garden of Gethsemane to the Mount of Calvary. Every step of the way, Old Testament prophecies, messianic expectations, biblical symbolism and historical context shed light on the mystery of Christ's suffering and death. With these insights, Catholics can come to a deeper understanding and appreciation of God's immeasurable and unconditional love for drawing closer to Jesus than ever have before.
This study includes the book and workbook for $27. Sign up by calling the parish office or emailing jwinkelmann@SPAgr.org.
Or Visit the Faith Formation page for more info.