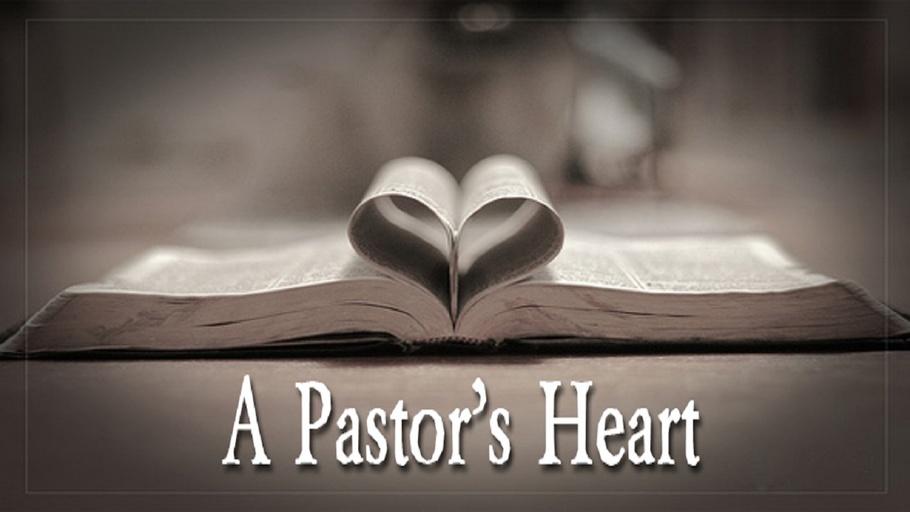 From the Pastor's heart…
(March 14, 2020)
My dear brothers and sisters in Christ,
This past week has been hard on all of us. This Sunday is no less, as the extreme measure of suspending all [Sunday] public Masses had to be taken through March 29 in all the Diocese of Grand Rapids. Please read entirely our bishop's communication (March 13 update): https://grdiocese.org/bishop-walkowiak-guidelines-to-help-…/
What will we do at St. Paul's this Sunday?
While we cannot gather for Mass this Sunday, we will not stop praying. In times like these more prayer is needed! Our church will be open and you are welcome to spend time with Jesus in prayer! Saturday, 3:30pm-6pm and Sunday, 9am-12pm. I will be hearing Confessions at the usual times and Deacon Michael and I will be in church available for a word of comfort, a prayer of blessing for you and your dear ones or need to go to Confession. Sunday at 12pm I plan on going outside and bless our parish, neighborhood and the whole city with the Eucharistic Lord, in silent prayer. I, as every priest in the diocese, will also offer Mass for all of you, privately.
Is it safe to come to church?
– We do our best to keep everyone safe by following best practices. We have installed automatic hand sanitizers at the entrances, door handles, the back of the pews and other surfaces we touch are frequently cleaned and disinfected.
– We are following our bishop's latest liturgical dispositions, especially in regards to avoiding physical contact (see diocese website). While we gather for prayer please consider keeping a safe distance from others (a minimum of 6 feet is recommended).
– Those who are sick or suspect of being sick should remain at home as well as those who have serious concerns about their health at this time. You do not have an obligation to attend Mass, quite the opposite, it is an act of responsibility and charity to keep safe those around you.
What else can we do instead of Sunday Mass?
There are multiple alternative ways to sanctify the day of the Lord, which is a divine commandment. May I suggest just a few:
– Follow the Bishop's televised Mass from the cathedral at 10am on Fox17 or on the diocesan website or on the diocese Facebook page, with your family. Or watch Mass on EWTN.
– Pray a Rosary, as a family, and read the Sunday Mass readings at home or other Scripture readings (USCCB website).
– Pray morning and evening prayer, integrating them with the Mass readings from Magnificat.com which just made available for free the online version of their popular monthly prayer companion.
What about weekdays?
We are going to pray more, not less.
– The church will open for anyone who wishes to come in for prayer, Monday-Friday 8am-12pm and 1pm-5pm.
– Consider attending a weekday Mass (8:30 on weekdays, except Tuesdays).
– Come to our weekly Adoration (Wednesdays, 7am-8:30am) and monthly Adoration (first Fridays, after the 8:30am Mass)
– I will add Mass on Wednesdays as I am not able to celebrate at nursing homes for the time being. 8:30am on March 18, but I might establish an evening Mass time on Wednesdays while the current crisis persists and Faith Formation classes as well as Youth Group keep being canceled.
– Continue the Lenten practices of prayer, penance and almsgiving, while uniting our daily hardships to Jesus' redeeming suffering for the defeat of the Coronavirus, for those suffering, those caring for them, the medical personnel and our civil authorities who need our prayers in the difficult decisions they have to make.
How can we continue to stay involved in the life of the parish?
– Pray for one another, especially for the elderly, the sick, the lonely and the most vulnerable among us.
– This not the time to curl in on ourselves, panicking or worrying excessively. This is the time God is giving us to love even more! "By this everyone will know that you are my disciples, if you have love for one another" (Jn 13:35).
– Check on your neighbors, friends, parishioners by phone, email, etc. Consider doing something for them.
– Our parish is committed to many works of mercy, both spiritual and physical, here and in Haiti. Please consider helping out and supporting by your weekly charitable giving; Realm Giving, our online system, is the easiest and safest way to contribute.
– Follow our social media channels for updates, our website and Realm, our newest communication platform, as well as MyParishApp.
– Call or email the parish office this week to verify that we have your correct email and cell phone number (our SPA School & Faith Formation families do not need to do that as we already have the most up to date information).
– Next week you will receive an email from the parish office inviting you to log on into REALM, the best way to stay connected with us and get involved. Download the "Realm Connect" app and sign up for notifications (email and/or text).
– I am considering staying in touch by these means with you, livestreaming prayers, words of encouragement, homilies.
Most importantly, remember Jesus' promise throughout the next days and weeks: "Remember I am with you ALWAYS" (Mt 28:20).
I bless you with Jesus' blessing,
Fr. Peter
St. Paul the Apostle, pray for us!