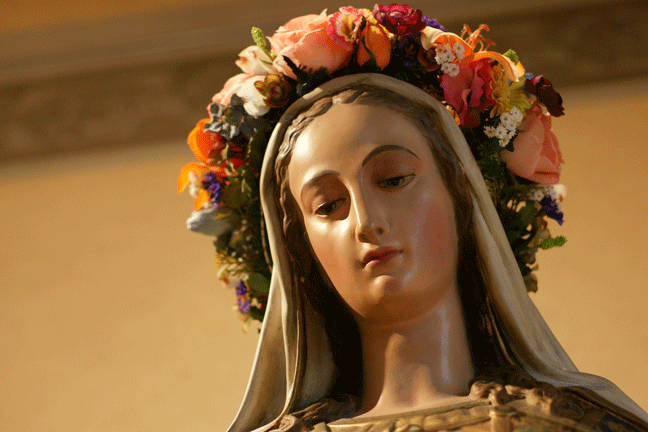 This Thursday, May 21, we will honor our Blessed Mother with an Outdoor May Crowning celebration. The schedule is as follows:
2pm:  Facebook Livestream of the Rite of Crowning an Image of the Blessed Virgin Mary. Please click here to participate in prayer from home:
CROWN AN IMAGE OF THE BLESSED VIRGIN MARY
3-6pm: You are welcome to drive up in your car and bring flowers to place around an image of our Blessed Mother. Our Marian image will be outside the Church in a place where cars can stop by and do this (similar to our student pick up after school). Please click here for prayers to pray together when you drop off your flowers:
Let us give praise and thanks to the Lord as we keep this day in loving memory of the Blessed Virgin Mary.