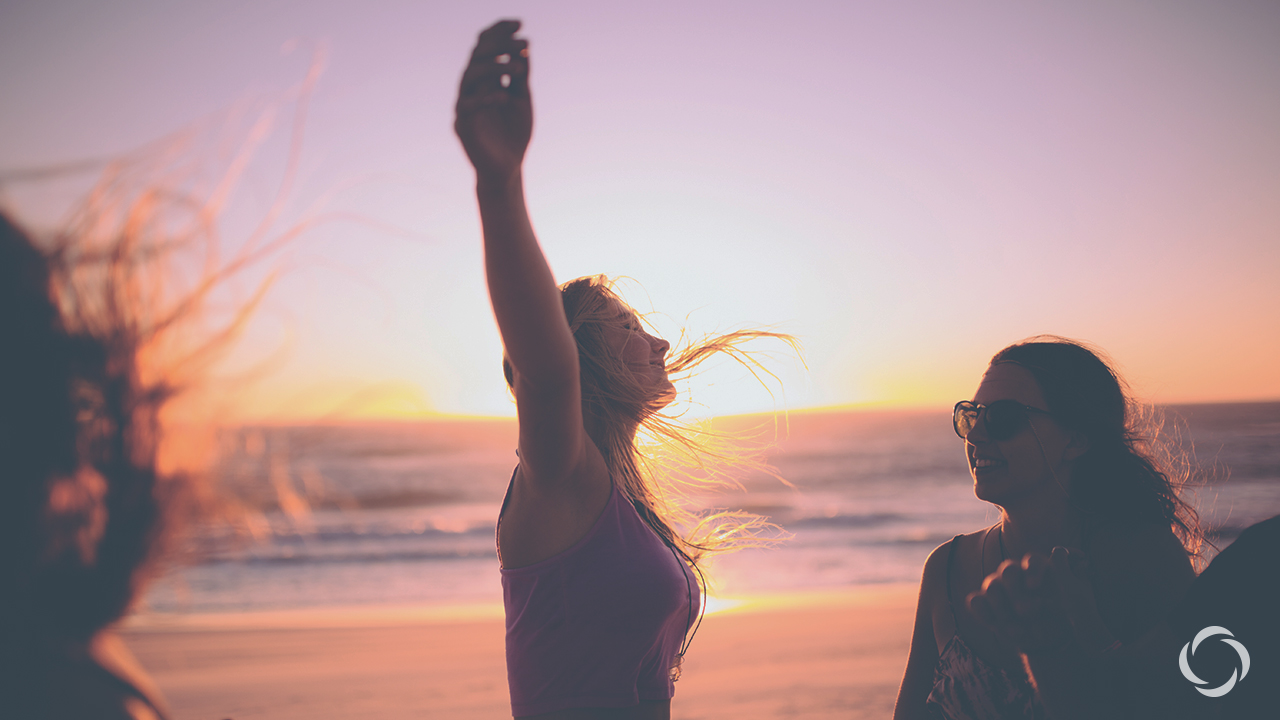 Dear parents of teenagers,
Thanks for all you do to invest in the life of your teenager(s). You probably feel like an uber driver (ready to pick them up/drop them off when they call), coach (helping them perfect their sport), tutor (working with them on homework), guidance counselor (preparing them for the future) and, sometimes, a jockey (pushing them to cross the finish line…)…all wrapped up in one! That's why, with all the insane busyness of parenting a teen, it's easy to let youth group attendance slide off the grid. It's tempting to think, "My kid's just too busy for a night of hanging out with other teenagers, playing some goofy games and hearing another faith lesson." But why is youth group important to your kids' faith?
Why Is Youth Group Important?
Here are five short, yet powerful, reasons you should encourage (make?) your teenager(s) go to youth group:
1. Teenagers need models and mentors
In the Jewish culture it wasn't just parents that poured into the younger folks. Older men poured into younger men and older women poured into younger women (Titus 2:1-8.)
Of course you as a parent are called to be the primary spiritual mentor of your own teenager but he/she also needs other godly adults! It's important for your son or daughter to see that this whole "Catholic thing" is more than just mom's and dad's belief system. They need to have models and mentors that reinforce all of the spiritual truth they are learning from you.
2. Teenagers Need Community
In an age of bullying, gossip, slander and hatefulness (which can destroy a teenager's self-identity), young people need other young people who can lift them up, encourage them and challenge them in all the right ways.
Why is youth group important? Because youth group is also a place where teenagers can discover their spiritual gifting and begin to use it to serve others. Youth group also extends their friend circle and provides them opportunities of growth together.
3. Teenagers need mission.
With the many distractions in our current culture, your teenager needs to be challenged to find their God given talents and use them to benefit the community around them. Youth group provides new opportunities for teenagers to reflect, grow and serve.
Youth group is a place where your teenager can invite their non parishioner friends and grow together while helping others and have fun doing service projects. During youth group the message of Jesus will advance in them and through them. This process will have positive impacts on the life of your teen in ways you could never imagine!
4. Teenagers need to be met where they are on their faith journey
Youth group is a place where teenagers can wrestle through the theology they have been learning and have it reinforced in a powerful and personal way under the guidance of a youth leader who knows how to ask great questions and point teens to sound truth.
This should result in your teenagers knowing and owning their faith on a deeper level. Youth groups and small groups should be a place where teenagers can ask tough questions and even share doubts and struggles with their beliefs without fear of rebuke. Skilled youth leaders can take questioning teens back to God's Word as the source of authority and help them process through all of the biblical truth you are praying they grasp, believe and live out.
5. Teenagers need a safe place to show their true selves
A healthy youth ministry can create a safe space for teenagers to open up and talk honestly about their lives and struggles. Of course this doesn't mean they should confess every sin to everyone. But it does mean they will have the opportunity to give and get support from each other and be encouraged to participate in the sacrament of reconciliation.
Skilled youth leaders know how to create a context of open and honest dialogue. Teenagers who push their struggles down and never open up often struggle later on in life with addictive and destructive behavior. An effective youth ministry can help teenagers deal with these challenges now and prepare them to be victorious both now and later.
Yes, teen life is busy. But it would be a shame if our teenagers graduated from high school and were catapulted into "the real world" without every opportunity to know, live, share and own their faith.
It is time to register for SPA Youth Ministry!