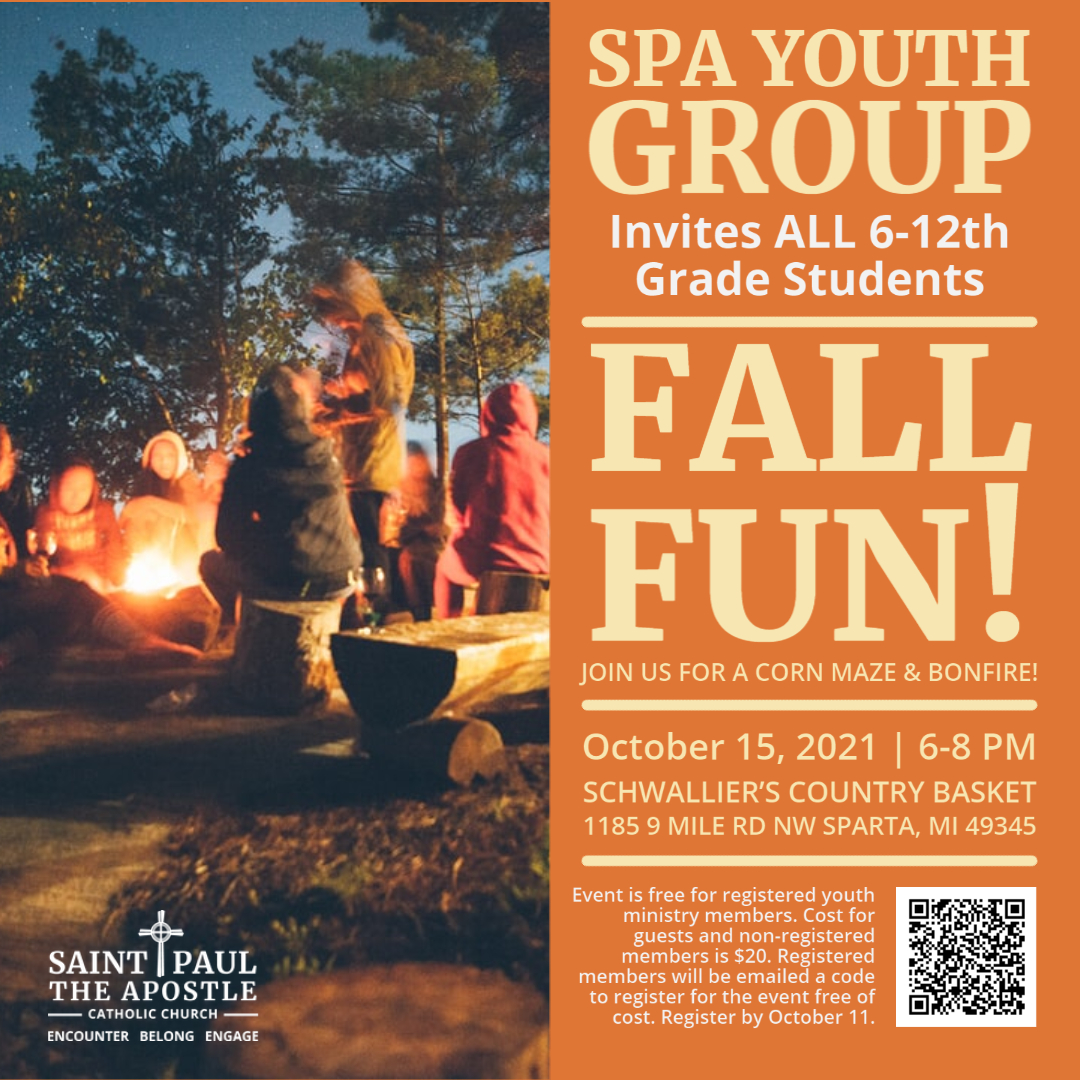 Join us for a fun fall outing at Schwallier's Country Basket where we will enjoy a bonfire and partake in a corn maze!

Please RSVP by October 11 2021. Sign up here

Event is free for registered youth ministry members. Cost for guests and non-registered members is $20. Registered members will be emailed a code to register for the event free of cost.

Register for Middle School Youth Group here