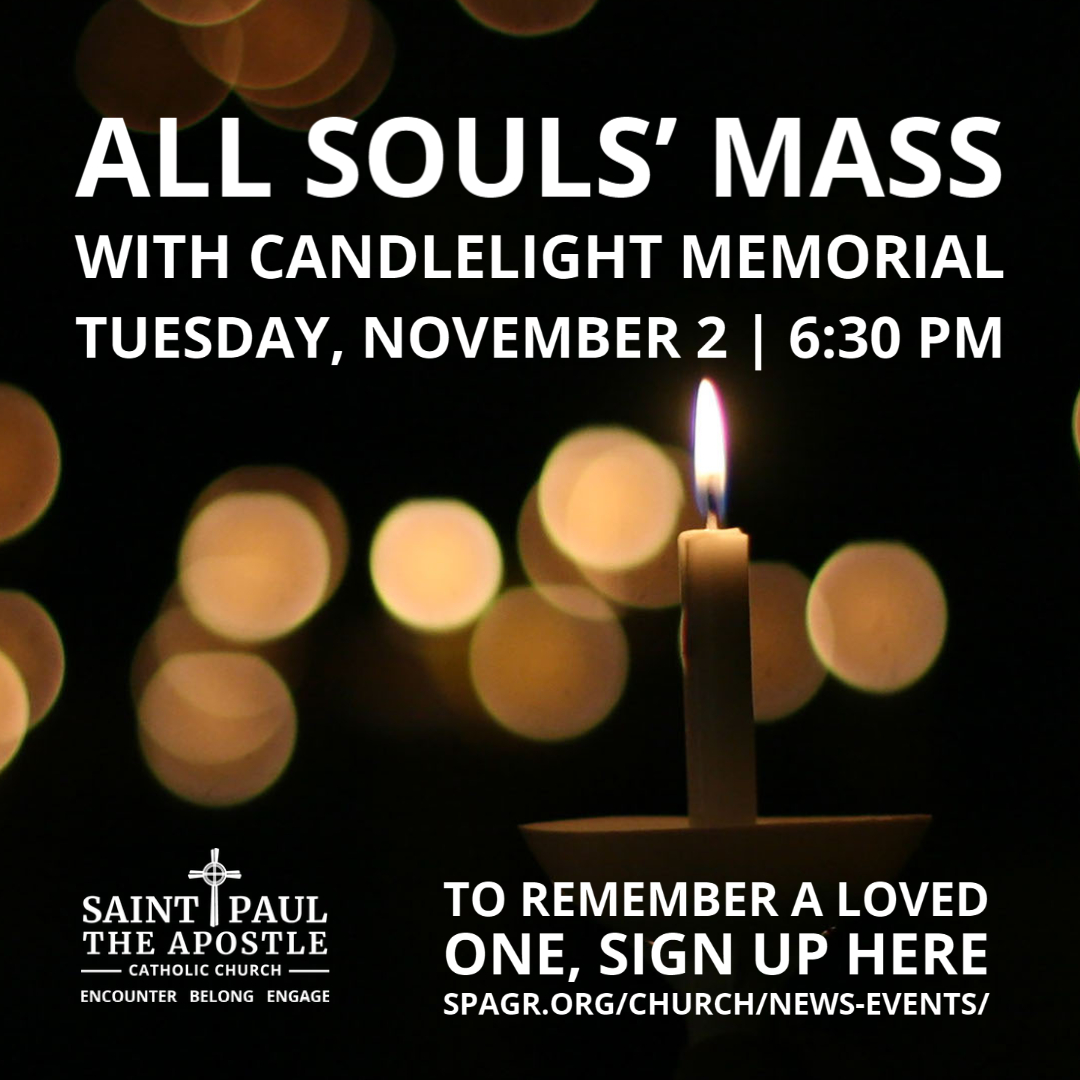 November is the month the Church asks us to remember, in a special way, those who have died believing in Jesus Christ. On November 2 we will celebrate the Commemoration of the Faithful Departed (All Souls).
During Mass we will remember all those who have entered eternal life over the past year with a candlelight memorial. Family members and friends will be invited to bring up a candle that will be placed near the altar as a memorial as their loved one's name is read.
If you would like a loved one remembered, please provide their name and let us know how many family members will be attending Mass.