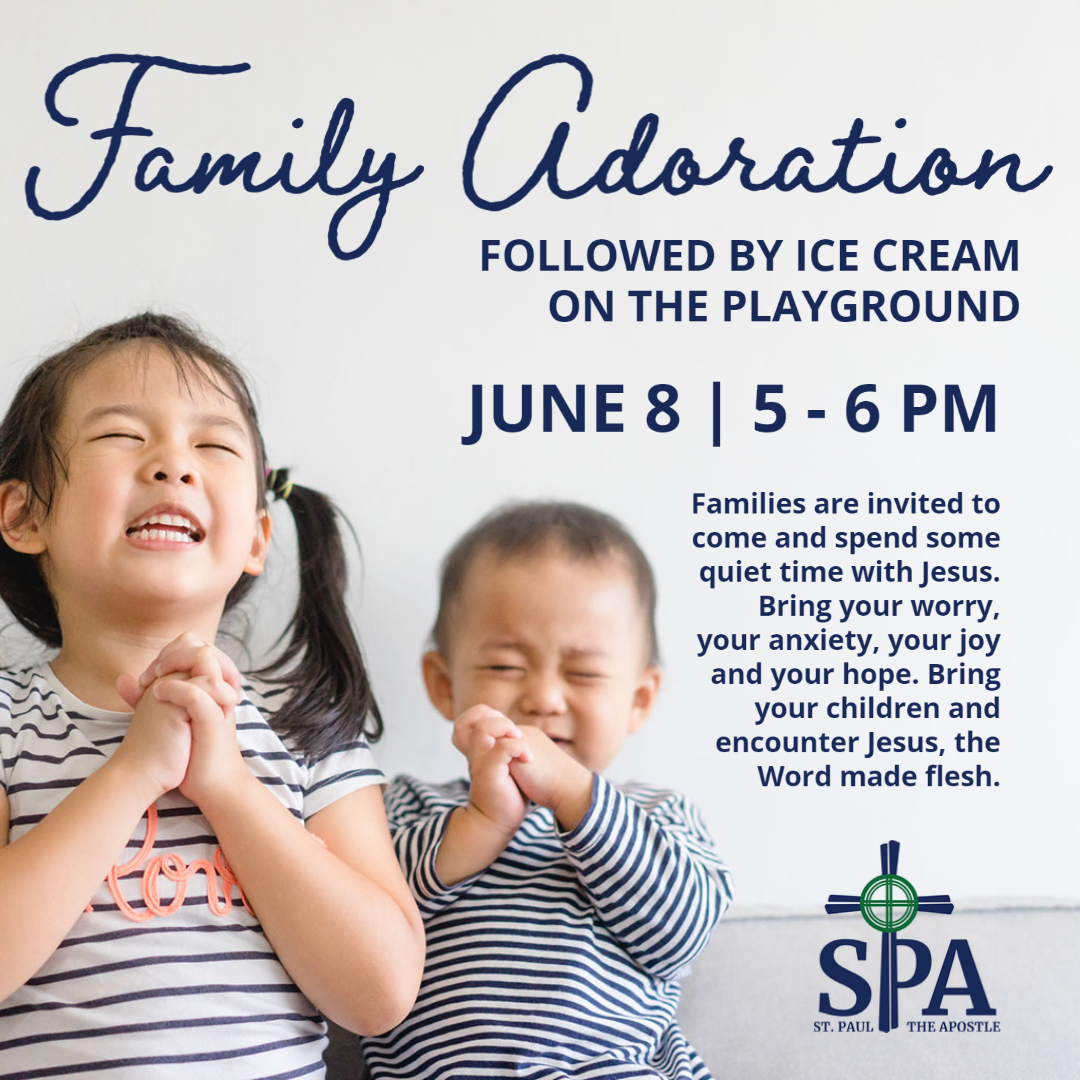 June 8, 2022 5-6pm
Encountering Jesus can transform our lives, our families, and our world. With that in mind, we wanted to offer a night for Family Adoration.
Why Adoration?
Because spending time with the Blessed Sacrament anchors our lives and our families in the presence of Christ. It changes everything! We know time is short and lives are busy, but that's why this is so vital. As a Catholics, we are called to center everything on Christ; we are called to encounter him in prayer and glorify him with our lives.
Family Adoration can be a wonderful anchor in this hectic world. You will form strong bonds not only with your children but also with the God who loves you. Families are invited to come and spend some quiet time with Jesus. Bring your worry, your anxiety, your joy and your hope. Bring your children and encounter Jesus, the Word made flesh.