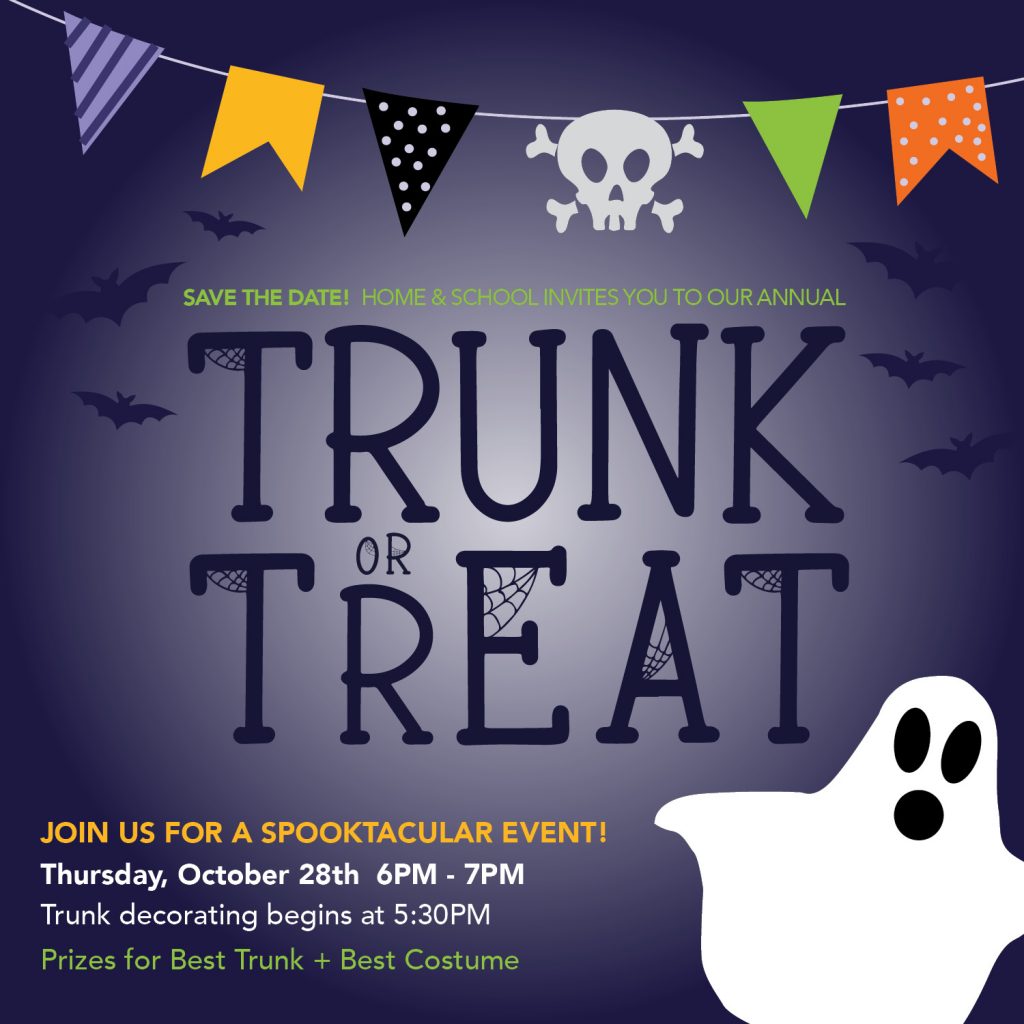 For those handing out candy from your trunk:
Please arrive at 5:30pm to get yourself set up and ready to go (see below for directions). 
Plan for at least 300 kids! 
You certainly don't have to decorate your trunk, but it's super fun and there's a prize for the coolest display!
When you arrive, please enter the West side (parish office side). You will be directed by security to the one of four trunk or treat spots located as follows (also, see attached map): 
Along the east side of the school lot, east of the portable classrooms.
Both sides of the school parking lot.
Drive between the school and parish parking lot.
Parish parking lot.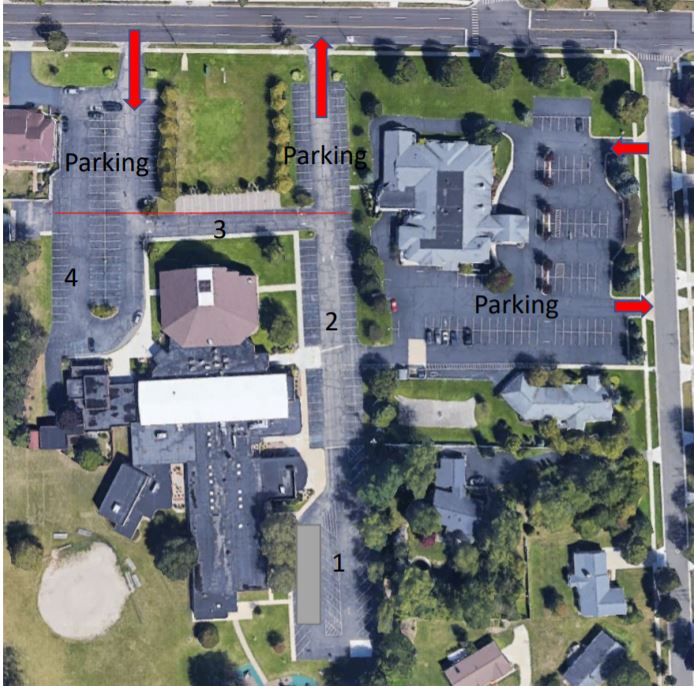 **Our goal is to keep the kids away from Burton while trunk or treating – no trunk or treating beyond the drive between the school and parish parking lots – we will reserve those for parking. 
If you plan to trick or treat only, you will be able to park in the northern portion of the church parking lot as well as the northern portion of the school parking lot – overflow parking will be available at Zaagman's. If you do not have a trunk, please do not arrive until the 6 pm start time so everyone is ready for the fun.
When you have finished the route, please return to your car and follow the exit directions. Encourage your kids to only visit each car once as there will be a LOT of families.
Please reach out with any questions to kristine.bersche@gmail.com. Happy treating!