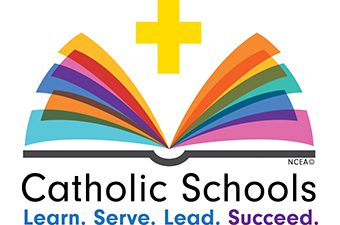 8th Graders vs 8th Grade parents Basketball Game – Sunday 1/25/2020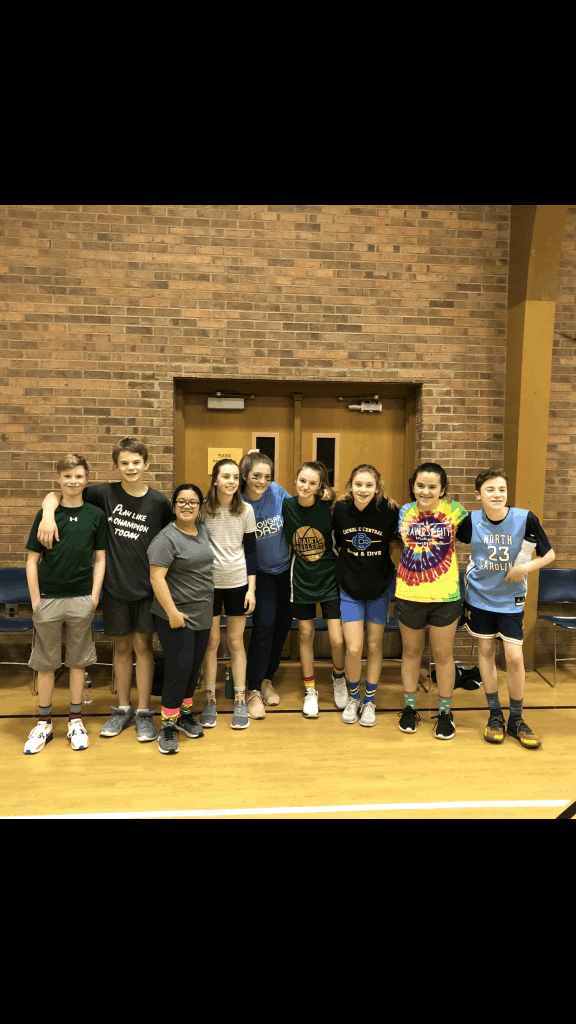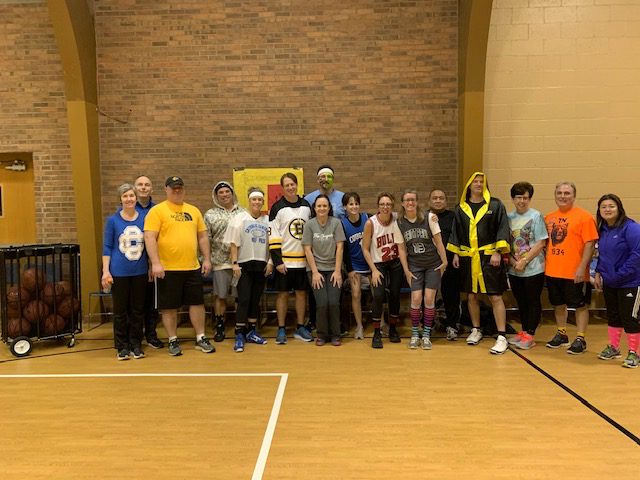 The 8th Graders beat the parents in this super fun annual event!! A great time was had by all!
Community Building Day 1/27/2020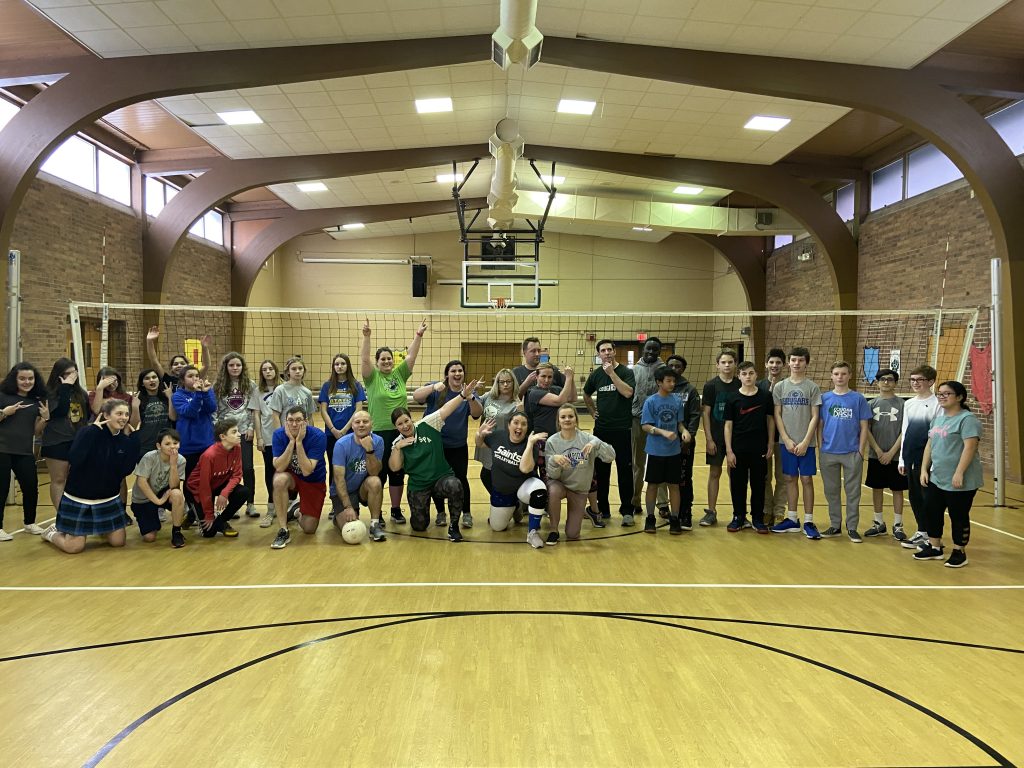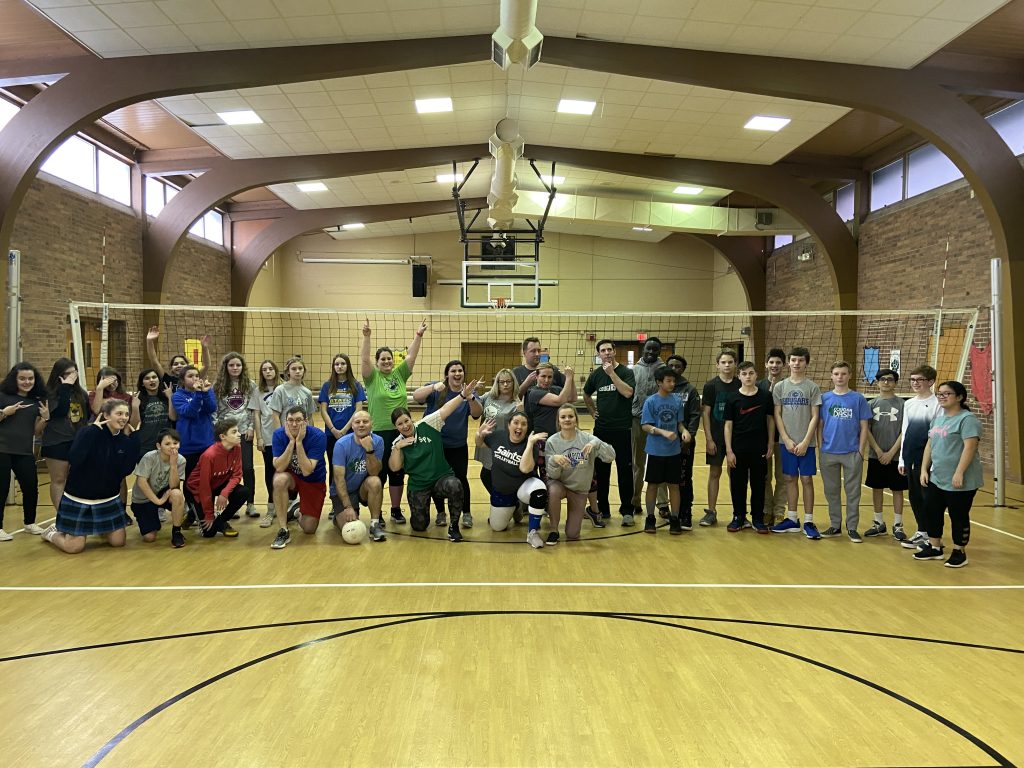 The 7th & 8th Graders took on the School Staff in front of the whole school…the Staff came out on top…this year! 🙂
Celebrating our Students 1/28/2020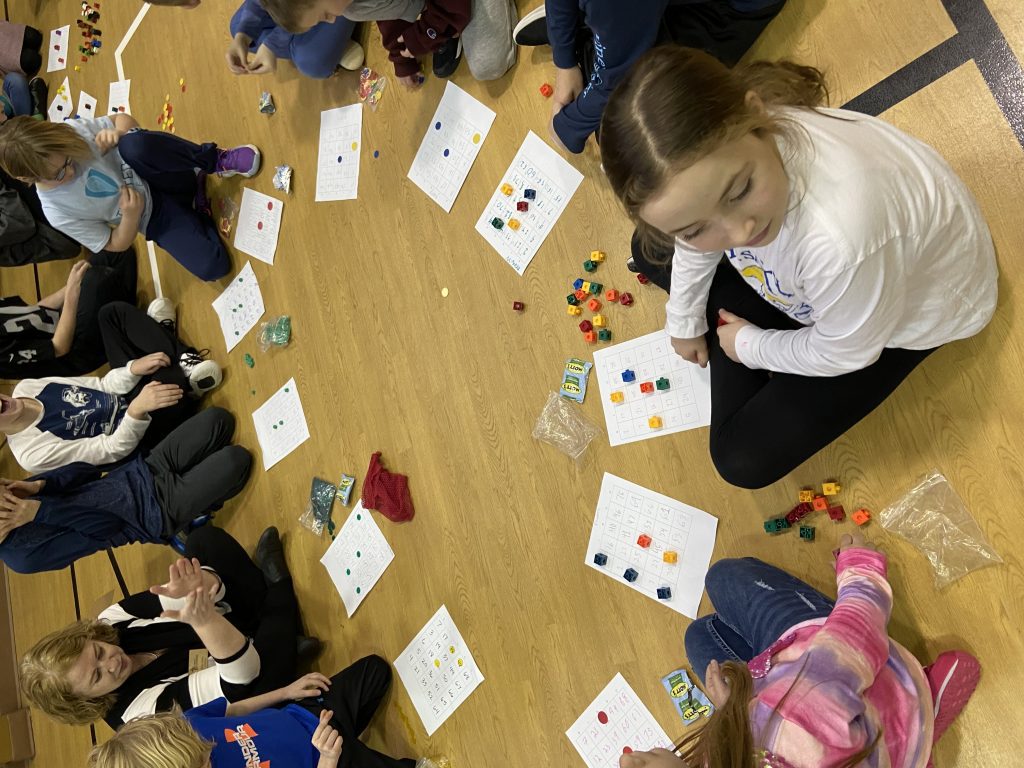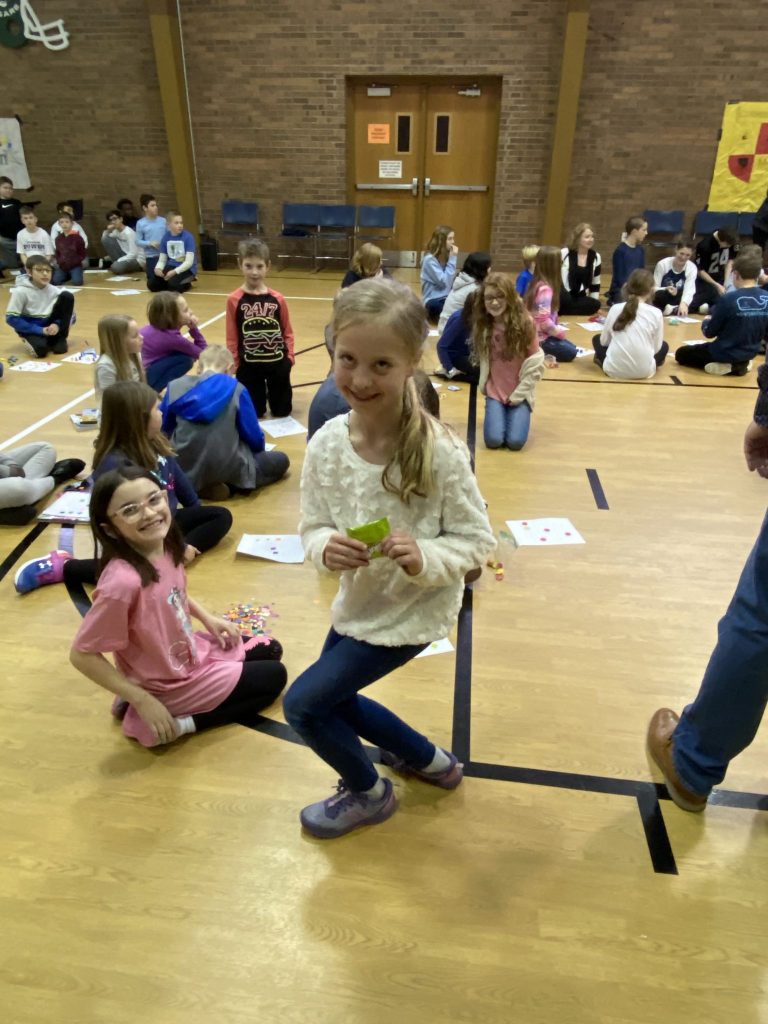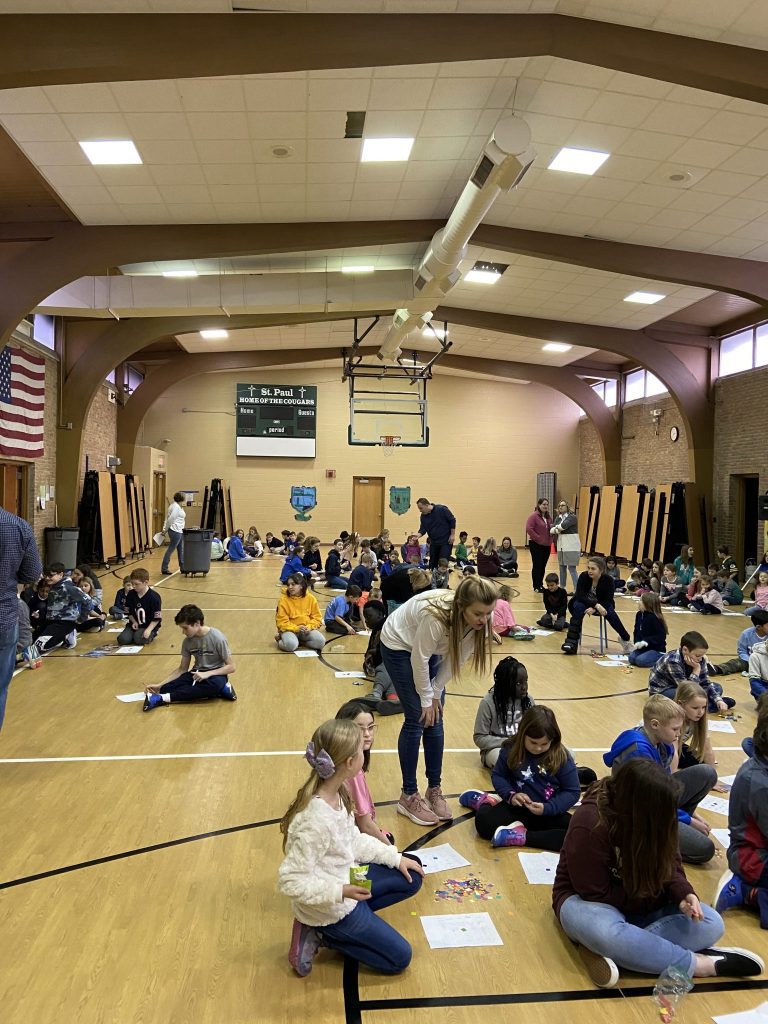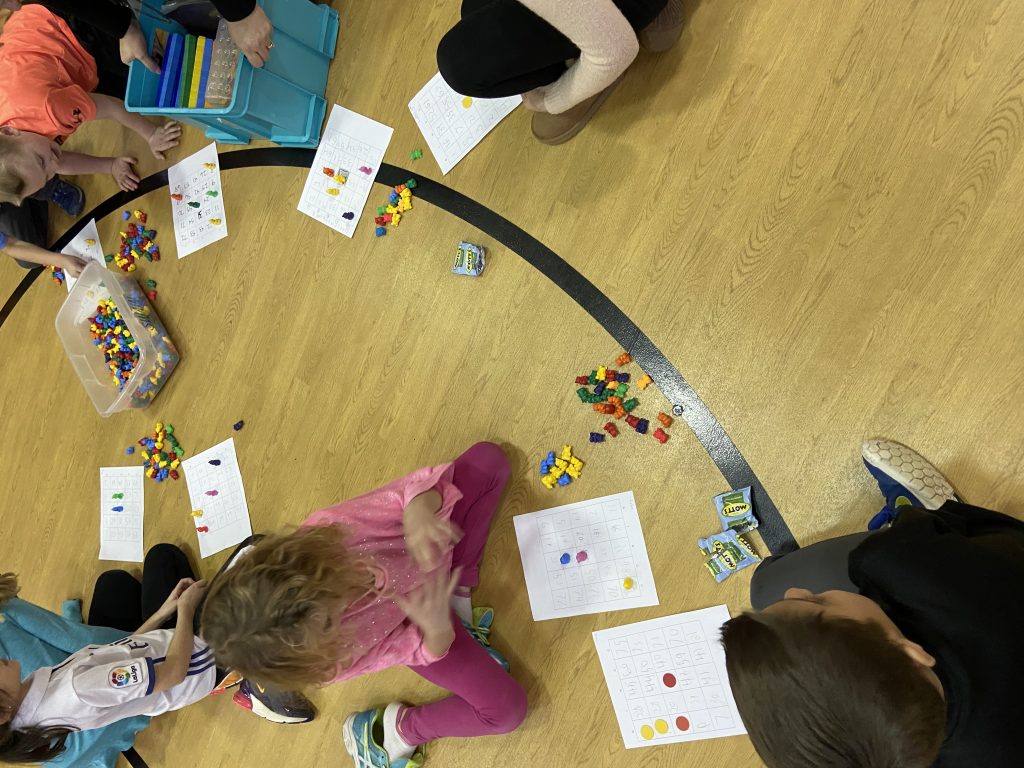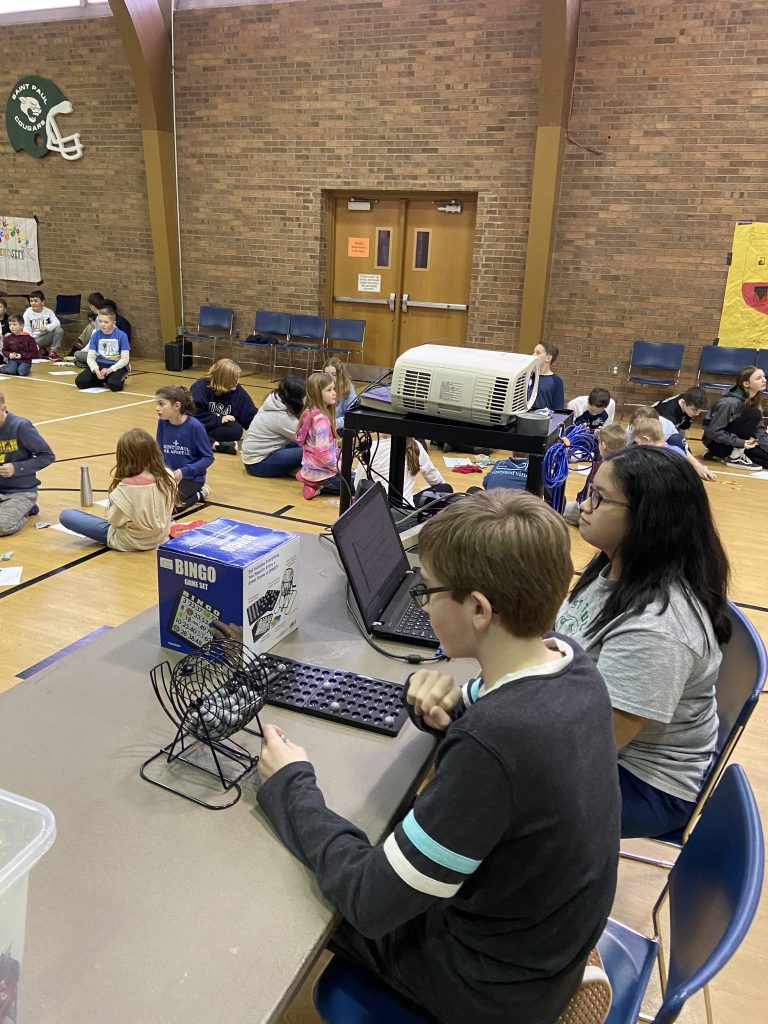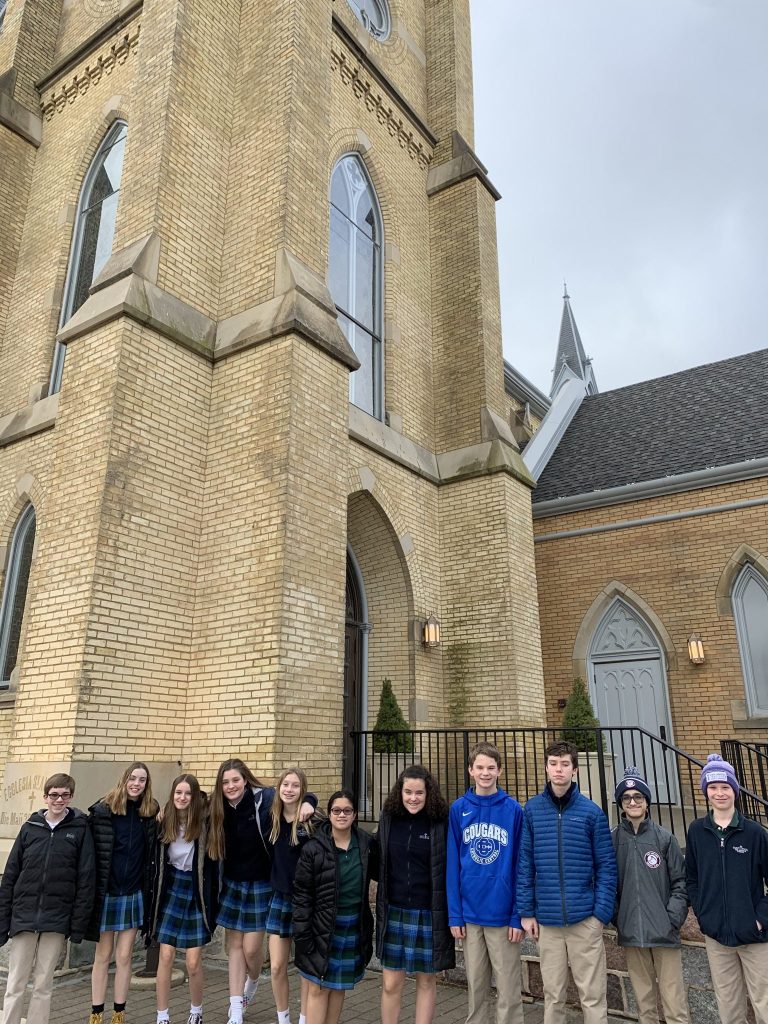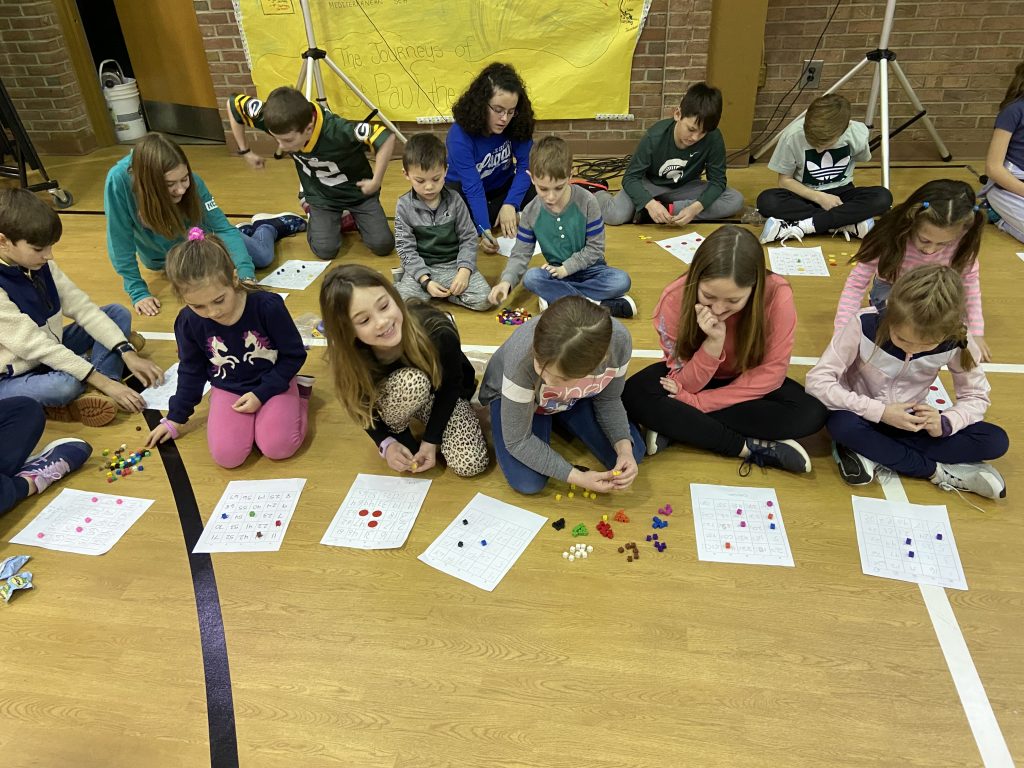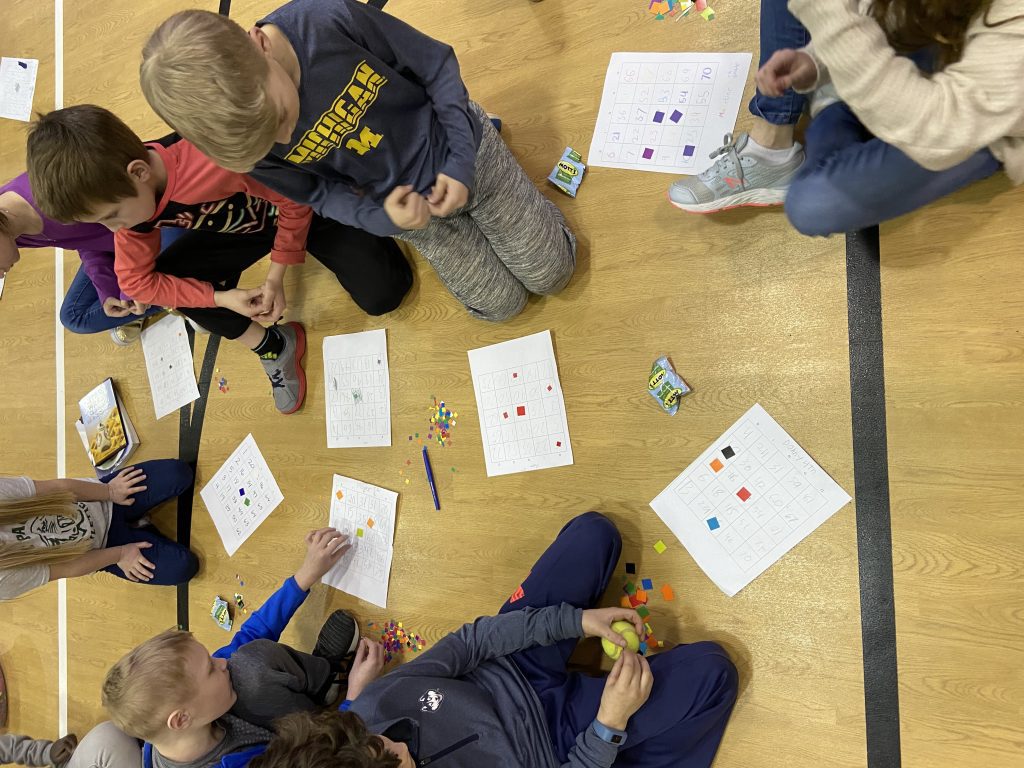 The 8th Graders started the day down at the Cathedral for Mass. The whole school was treated with a Jeans day and finished the school day playing Bingo and enjoying a special snack with their Faith Families!
Celebrating Our Nation 1/29/2020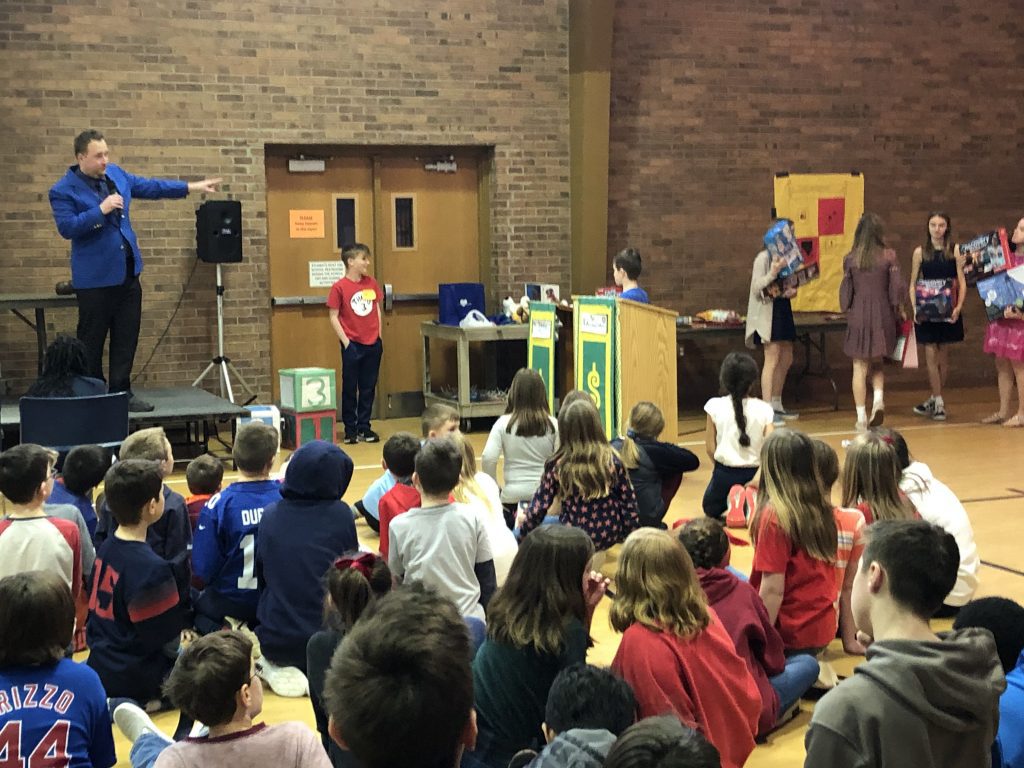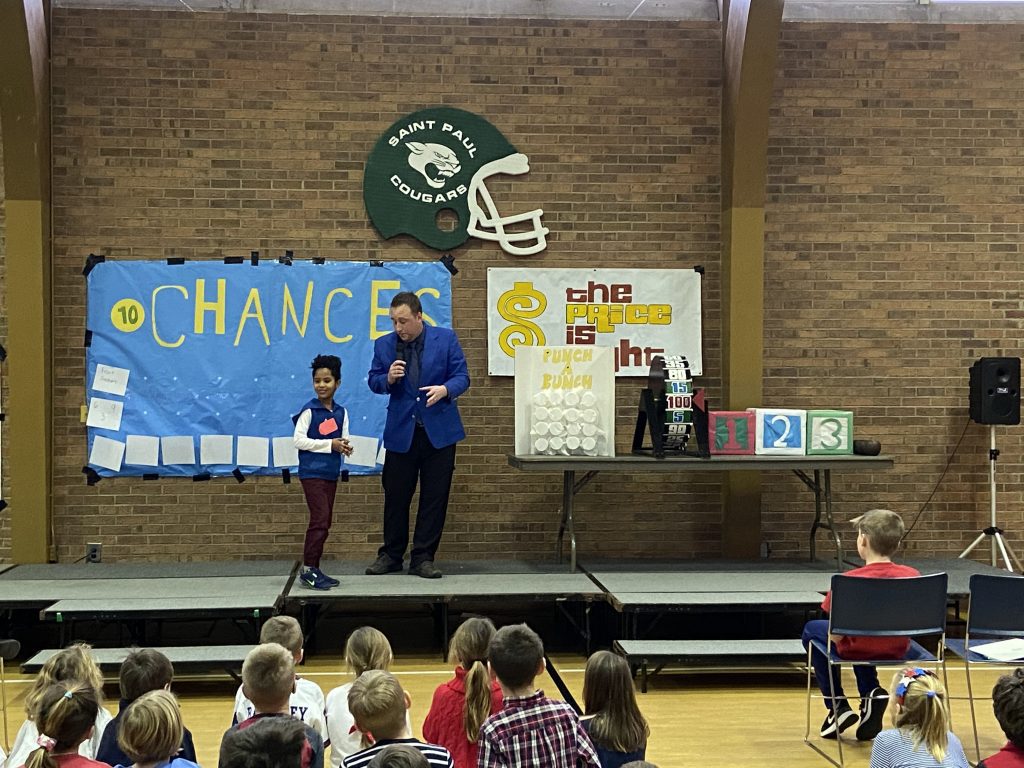 The school started the day outside by the Flag with a Prayer Service and Honoring the Flag. Then later in the afternoon enjoyed a fun game of The Price is Right! In the end Mrs. Morrow spun the wheel and won the whole school a jeans day!!