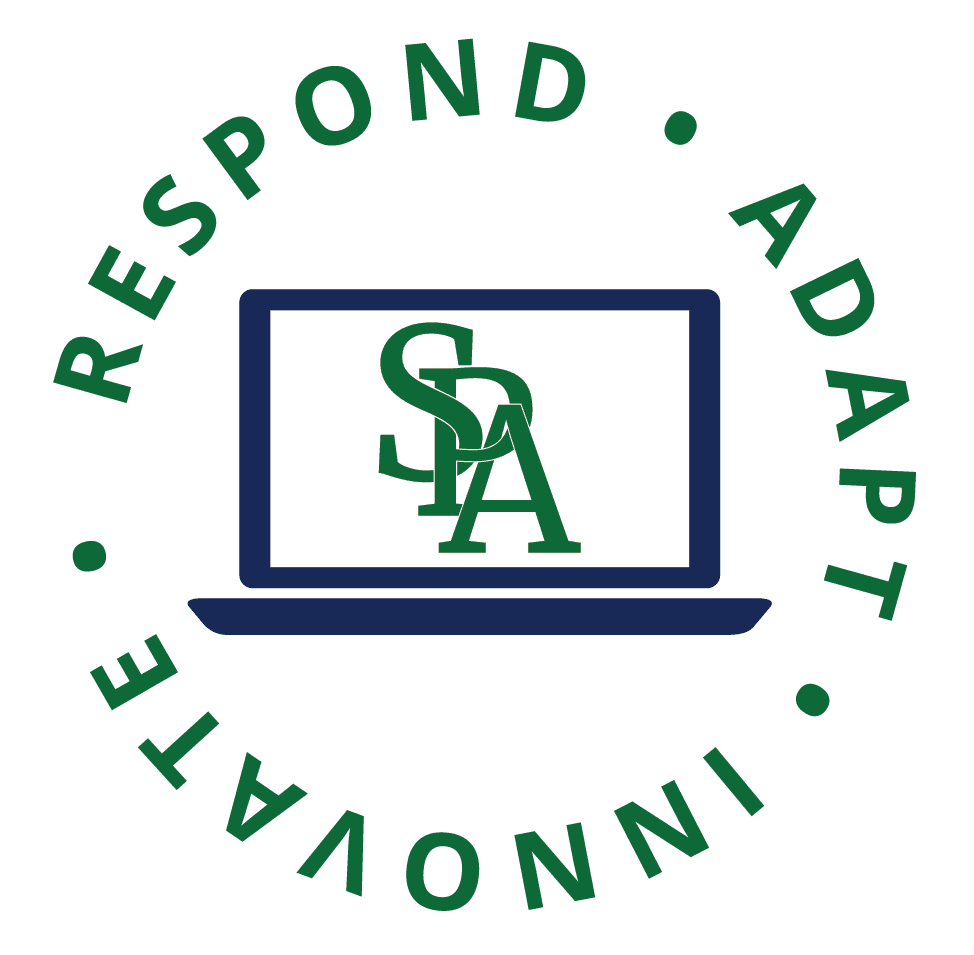 Good afternoon St. Paul the Apostle families,
This has been a summer so different than any other – I want to assure you that plans are in place to create a safe, stable, and Faith filled environment for students to learn! Throughout the summer I've been regularly meeting with healthcare professionals, SPA Staff, Father Peter, and other principals from the Diocese of Grand Rapids so that we are ready for students on August 19! This week I met with our teachers to discuss plans for the upcoming school year – it was refreshing to see them and one thing is consistent – they are EAGER to see your children!
I hear your questions, and I know you're all wondering. . . how will school look? SPA's specific building plans are in their final phase of development. Upon the review by our board of education and healthcare professionals we will release the documents to you. Until then, here are some common wonderings and answers:
School will begin on August 19 for K-8, and August 24/25 for preschool and developmental kindergarten.
SPA virtual learning is available for any family who would prefer to start school virtually. (please let us know if you would like to start with this option to best get you set up for success on day 1!) This will be using the platform Canvas as a single sign-on experience with a combination of live teaching, self-paced learning, as well as daily "office hours" to support your child's learning from home.
School hours will remain the same – doors are open at 7:45 am and our scheduled end time is 3:15 pm. Dismissal will begin at 3:00 pm and be done in waves to ensure smooth flow of traffic and safety for students.
Daycare will be open for the 2020-2021 school year. Please sign up to reserve your spot at https://secure.boonli.com/login
The Diocese of Grand Rapids has a return to school plan titled "Living Our Mission in Today's Reality." This should be in your email box from the Diocesan office! If you have not received it you can view it here: https://view.flipdocs.com/LivingOurMissionInTodaysReality This document was created based on the Michigan Safe Schools plan and will help you to understand how our Catholic Schools will be functioning until we are able to return back to "normal."
Facial coverings will be part of our daily routine as outlined in Michigan's Safe Schools Plan. (Masks are required for 6th through 8th graders during the school day, and for all other children when they are in common spaces) For St. Paul students, you may purchase the face covering from our spirit store: https://spagr.org/school/spiritshop/ for only $2.00/mask. If you and your child want to purchase elsewhere we ask that your student has a solid grey or solid navy mask that is comfortable for your child. Any mask purchased elsewhere needs to be free of words/messaging.
In-school temperature checks will be done by teachers upon arrival to the classroom. We do ask that parents work together with us by daily screening their children prior to drop off to ensure we keep a healthy environment here at SPA. Staff will participate in a daily temperature check and screening. Research continues to be done on the benefit of a mid-day temperature check of students.
Hot lunch will be served starting day 1 of school! Students will be eating in their classrooms or outside as a class. Hot lunch menu for August is up and ready to order: https://secure.boonli.com/login
Recess will continue to be part of our daily routine. Outdoor instruction will be highly encouraged!
Every Kindergarten – 8th grade student will use Canvas, our new Learning Management System. This will allow students to work remotely as needed and provide parents a consistent view into each child's classroom.
Increased cleaning and sanitizing will be a regular part of our daily routine. – Specific details coming soon!
In the event of an exposure or positive case of COVID, we will be working with the Kent County Health Department to determine the next steps to prevent the spread of the virus in our school community.
Anticipated timeline for future updates are as follows:
Week of August 3rd:

SPA building plan shared
Support videos available for view.

Week of August 10th:

FAQ available based on feedback from SPA Building Plan document
Virtual parent meeting to be scheduled

August 17th & 18th :

Student supply drop-off (sign up will go out in early August to choose your time slot!)
Thank you for all of your understanding, support, and prayers during these times. Our supportive school community is such a blessing. I realize that EVERY family circumstance is different. If you have specific needs or questions,we are here to meet with you or set up a call. Please DO NOT hesitate to reach out to us.
Blessings,
Michelle Morrow
A few other quick announcements:
The school office is open Monday-Thursday 9-3pm through August 14th. Starting August 17th we will be back to school hours of Monday-Friday 7:30-4pm.
Dates for the 2020-2021 school year have been added to the school calendar. All extra-curricular, social events, and field trips are subject to change based on circumstances at the time of the event.
If you have 60 college credits and have an interest in being a substitute in our building, please contact Mr. Bissell at the main office.
We are looking for a couple new or like-new full sized picnic tables. If you have one you are able to donate, please contact the school office.