St. Paul the Apostle Catholic Community is more than who we are today.
Our parish thrives from the legacy left behind by others
In the 1830s, Fr. Frederic Baraga, who became the first bishop of Marquette, evangelized what was to become the State of Michigan. Later, Fr. Andrew Viszosky, a Hungarian, served West Michigan and St. Andrew Parish, which was founded in 1835 and named for him. St. Andrew Church eventually became the Cathedral for the Diocese of Grand Rapids. As the city grew, its Catholic population continued to grow. St. Stephen Parish, founded in 1924, served the eastern perimeter of Grand Rapids.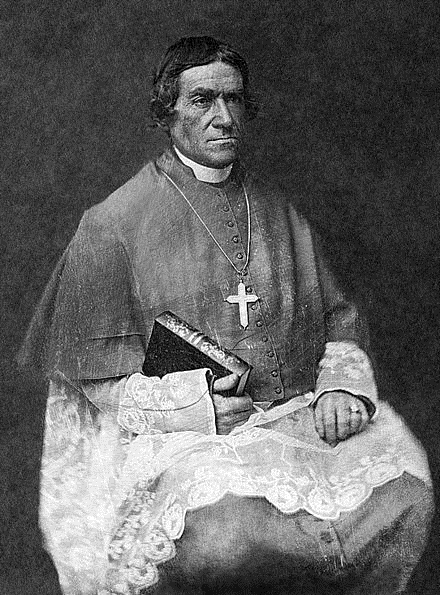 Msgr. Bryant, St. Stephen's longtime pastor, authorized an annex to be built on Burton Street on land purchased from the Ridgemoor Golf Course. St. Stephen's annex opened in 1962. The facility housed a chapel, hall and four classrooms. St. Stephen Annex, later to become St. Paul the Apostle Parish, was under the supervision of Fr. William McKnight, then associate pastor at St. Stephen Parish. The school also opened in 1962. Sisters Gregory Ann and Marie Bernadette administered and taught while residing at St. Stephen convent. During these early years, priests from Aquinas College (particularly Spanish professor, Fr. Valentine Roderiquez) and Marywood assisted with Sunday liturgy and sacraments. On June 18, 1965, in recognition of the growing population in the Burton and Breton areas, the quasi parish was officially renamed St. Paul the Apostle and given the full status of parish. Msgr. William Powers, a retired military chaplain, was appointed pastor. A house on the western property border, which has since been torn down and is presently occupied by the Guardian Angel Home, was the original parish office. The house at the corner of Burton and Woodlawn (northwest corner) was purchased with help from Peter Wege. That house was used as the pastor's residence for 15 years. After Msgr. Powers retired in 1969, Fr. Denis Nash, a native of Ireland, succeeded him. In his three years as pastor, Fr. Nash was able to repay the debt owed to St. Stephen parish and the diocese.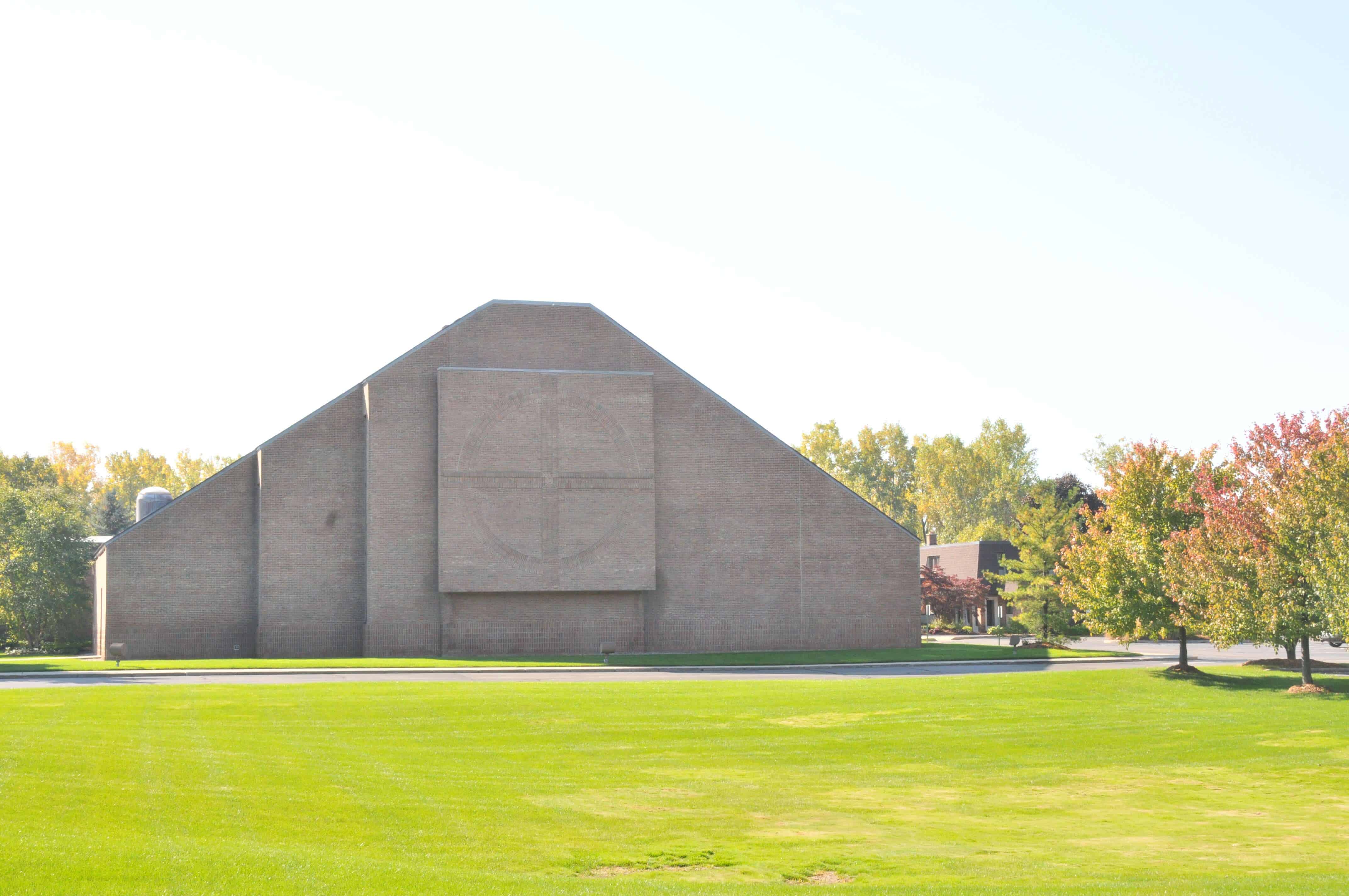 Fr. Ernest Bernott came to St. Paul in 1972. The school enrolled 99 students at that time. With a dedicated school board, Fr. Bernott approved of the addition of a junior high program and enrollment doubled in just four years.
In 1979, after several years of service at St. Robert of Newminster Parish, Fr. John McGee began eight years of ministry at St. Paul. During Fr. McGee's tenure, the rectory and old parish center (now school library and preschool/Sunday nursery) was constructed.
In 1987, Msgr. John Giammona, former military chaplain in Vietnam and Chancellor of the diocese, accepted the pastorate of St. Paul. During his years, the parish continued to see new housing developments begin in this area. A new church was needed to replace the original chapel. On October 20, 1991, Bishop Rose dedicated our present church and renovated areas.
In 1994, Msgr. R. Louis Stasker, a former Sulpician seminary rector and pastor in Muskegon, came to St. Paul the Apostle as our sixth pastor. The parish had grown to 950 families. In the spring of 1997, the parish expanded parish offices and meeting space as well as a free-standing food pantry. Msgr. Ernest Schneider, the seventh pastor, came to St. Paul the Apostle on July 1, 2000. Before coming to St. Paul, he served as Bishop Breitenbeck's administrative assistant for nine years and was pastor of St. Robert of Newminister in Ada for 12 years.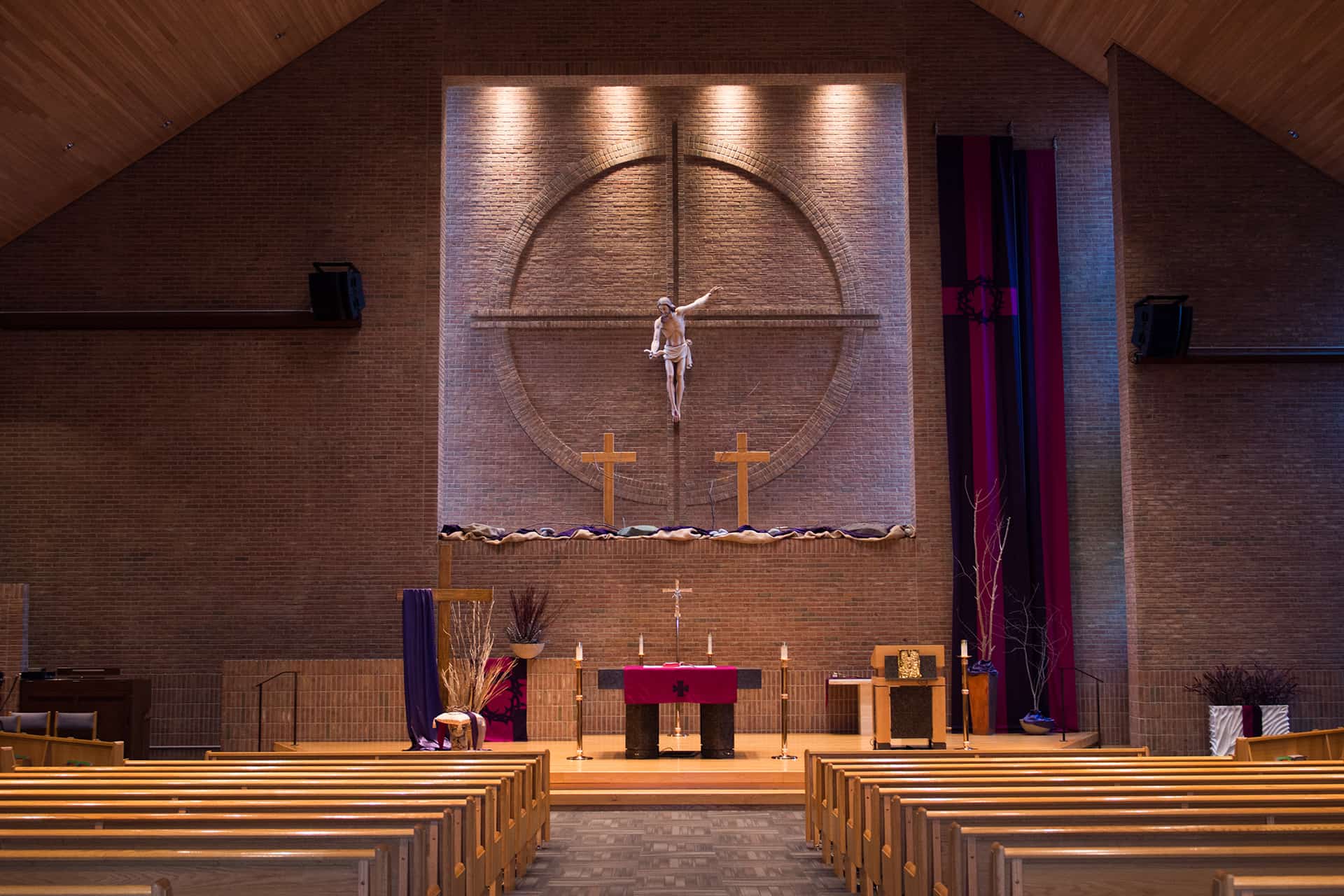 On July 1, 2017, Fr. Peter Damian became our eighth pastor. Fr. Peter is a native of Romania, and citizen of both Romania and Italy. He is currently a permanent resident of the United States. After completing seminary and post-seminary studies in Italy (in Tuscany and Rome), he was ordained a priest on April 2, 2005. He holds a Baccalaureate in Theology from the Studio Teologico Interdiocesano; "Enrico Bartoletti"; (Camaiore, Italy) affiliated to the Theological Faculty of Central Italy (Florence); and a Licentiate in Theology from the Pontifical Lateran University (Rome, Italy) with a thesis on Ecclesiology. After 8 years of priestly service in the Diocese of Massa Carrara-Pontremoli (in northern Tuscany, Italy), Fr. Peter came to the United States in 2013 and has served in the Diocese of Grand Rapids as associate pastor at Sacred Heart of Jesus in Grand Rapids, and Our Lady of Consolation, in Rockford. Before moving to the U.S., he has worked in priestly formation and co-directed spiritual retreats (especially the Ignatian Spiritual Exercises) and had the pastoral care of numerous parishes in northern Italy. Over the years he has integrated his formation with studies in Spirituality, Catholic Social Teaching, Ecumenism, foreign languages and other areas of personal interest. Most recently, he completed a three-year training in Spiritual Direction with the Institute of Priestly Formation in Omaha, NE. In addition to his native language, he fluently speaks 3 other languages (Italian, English, French), and has studied over the years Latin and New Testament Greek. Besides the regular Masses each week, Fr. Peter enjoys visiting the community's senior homes to bring Mass to those who aren't able to come to Church. He also visits often with the students at the adjacent St. Paul School (you may even catch him in a game of kickball during recess) and takes to the sky as a recreational pilot when he has time off.