Monday Morning Bible Study: Fearless: Conquer your Demons & Love with Abandon a Catholic Woman's Guide to Spiritual Warfare by author Sonja Corbitt.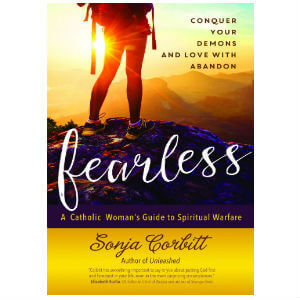 Study Dates: Mondays at 9:30 am | September 13- December 6
Cost of the study is $28.00.
Please register by September 3 to guarantee having the study book on the first day.
Author Sonja Corbitt takes us deep into Scripture and the spiritual practices of the Church. She shows us how to put on the armor of Christ and learn to live fearlessly, love with abandon and embrace life with confidence.
What are the sources of anxiety, stress, and fear you experience in your life? In Fearless, she equips us with the spiritual tools we need to restore our spiritual well-being.
The term "spiritual warfare" conjures images of heavenly battles between archangels and demons, but Sonja Corbitt insists that there is a realm of spiritual warfare that is more domestic than it is cosmic.
Through this study you will come to understand:-the spiritual roots of fear, depression, and anxiety;
-ways to "abide" in Christ and find freedom from fear;
-signs of negative spiritual suggestion and influence in your daily life;
-the deep, personal lies we believe that keep us slaves to fear;
-specific truths about the limitations of Satan's power and character;
-the "pieces" of spiritual armor that protect us from fear; and
-how to rest fully in God's goodness and love.

Each chapter contains features that will make it a popular resource for personal and group study: review notes, an invitation to prayer, and a series of probing questions (called God Prompts) that encourage you to explore the content in a deeply personal way.
---
Monday Night Book Study: Live Not By Lies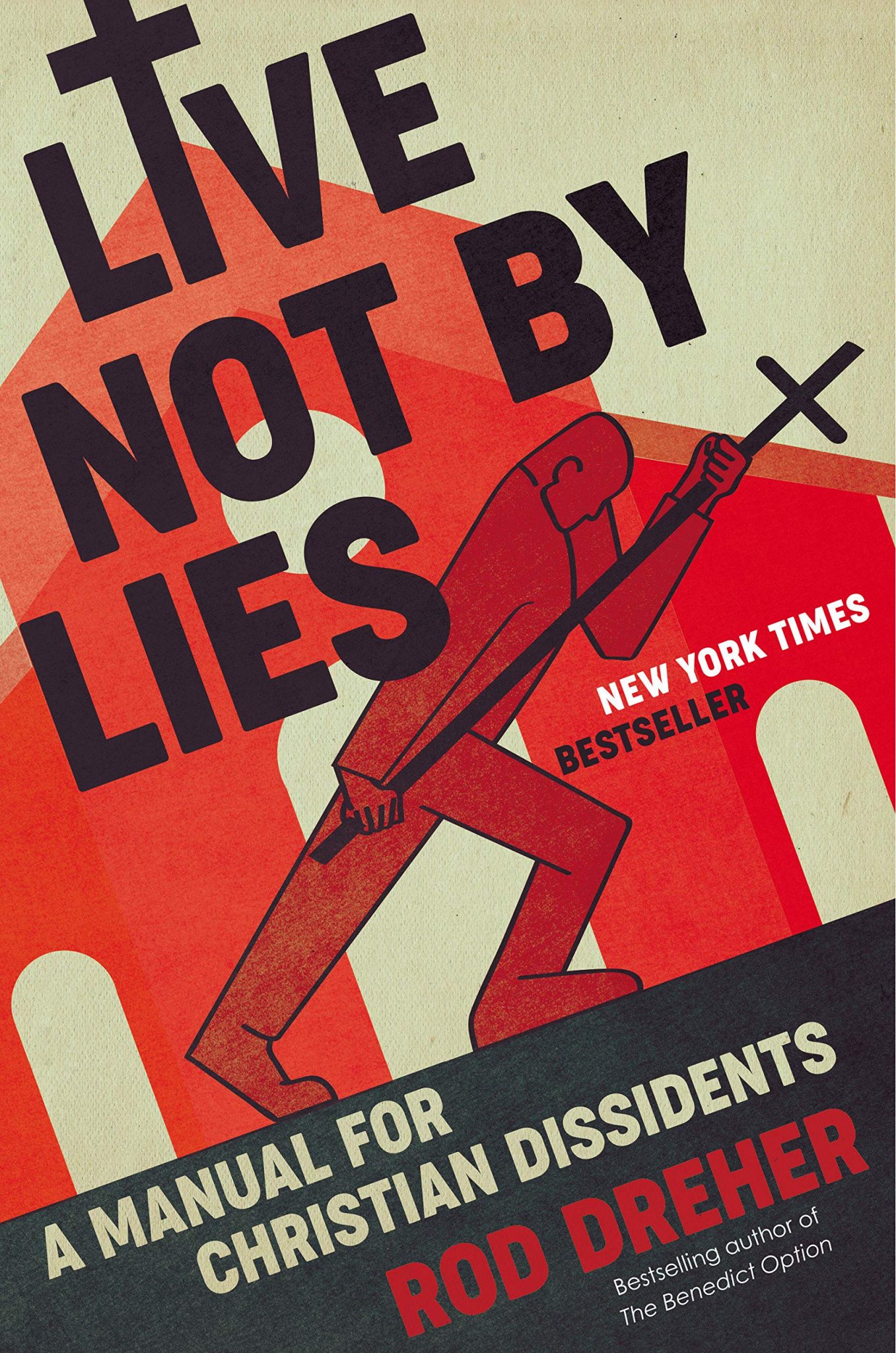 Study Dates: Mondays at 7 pm | Begins September 13
St. Paul will host an in-depth study of the book "Live Not By Lies" by Rod Dreher. Mark your calendars for Monday evenings to join this discussion based study, facilitated by Prof. Todd Kapitula.
We are living in a time of great confusion. But, as the writer of Ecclesiastes says in verse 1:9, there is nothing new under the sun, so there are echoes in the past of what we are currently experiencing. "Live Not by Lies" takes as its title the Russian author Aleksandr Solzhenitsyn's great call to his fellow Russians who were living under the lies associated with totalitarian Communism.
Part one of the book is titled, "Understanding Soft Totalitarianism." In this part we will:
-Define what is "soft" totalitarianism, and the crucial ways it differs from the "hard" totalitarianism of the Soviet Union
-Begin to understand the underlying conditions needed for a society to initially accept totalitarianism
-Explore why we are potentially drifting towards being a soft totalitarian society.
Part two of the book is titled, "How to Live in Truth." In this part we will:
-Focus on how we as Christians are to live in a society where truth and language seem so malleable and ever-changing
-Learn from Christian dissidents who lived in Eastern Europe under Communist rule, and discover how they are their children were able to hold fast to their faith under such trying circumstances.
There are a limited number of books available in the Parish Office.
---
Tuesday Afternoon Bible Study: Jesus: The Way, The Truth, and the Life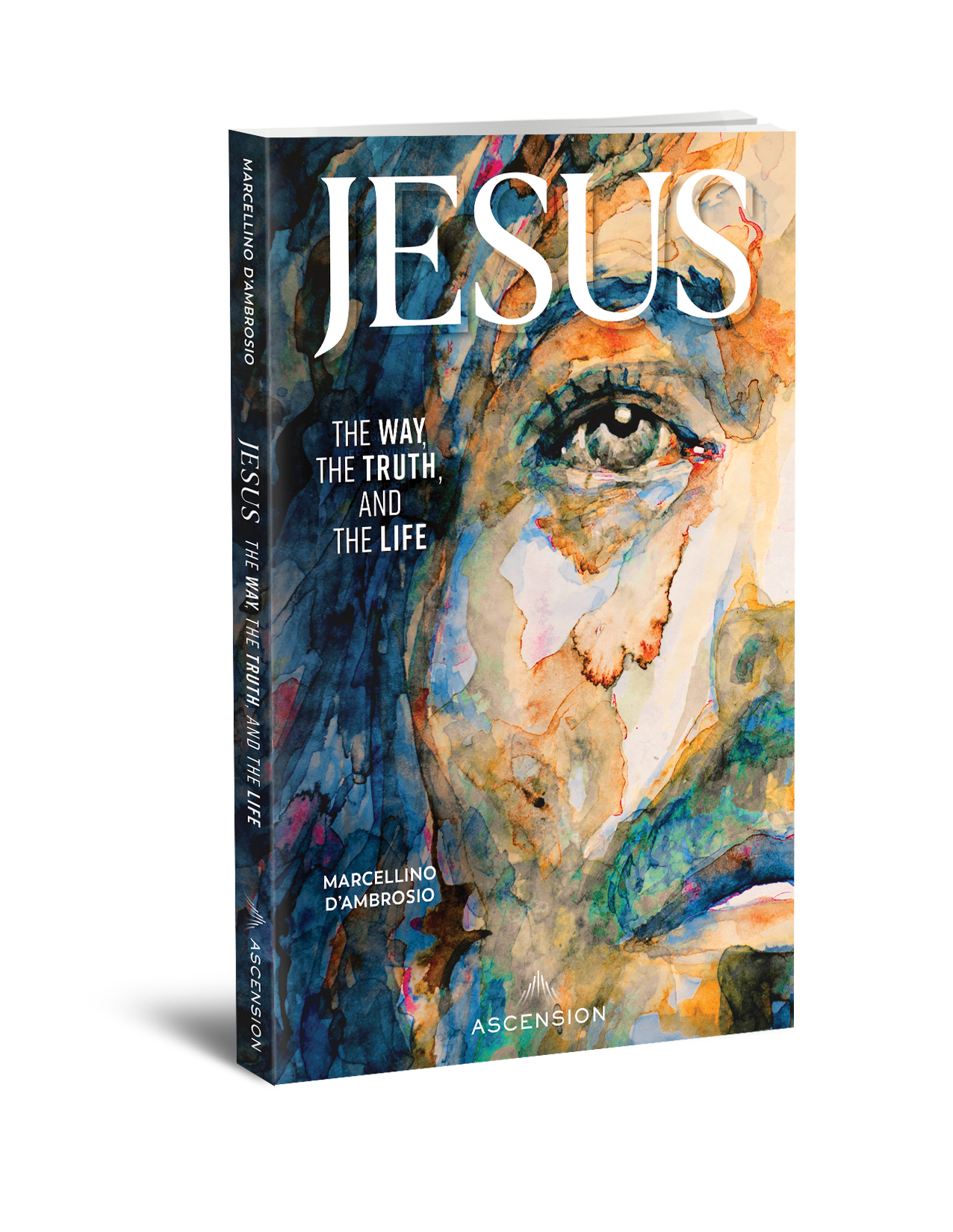 Study Dates: Tuesdays at 1 pm | September 21 – November 30
The cost of the study is $35.00.
Please register by Sept. 7 to guarantee having study materials on the first day.
Jesus: The Way, the Truth, and the Life is a ten-week study program presented by Marcellino D'Ambrosio, Jeff Cavins, and Edward Sri. Filmed on-location in the Holy Land and anchored in the life of Christ as presented in the Gospels, this study explores the entirety of Jesus' life – who he is, what he is really like, what he taught, what he did for our salvation, and what all of this means for us as Catholics today.
This Study Set includes:
· The Full-Color Jesus Workbook – Provides session overviews, home reading assignments, engaging study questions, responses, and talk notes for the video presentations.
· The Jesus Timeline Chart – A visual overview of the life of Jesus plus a summary of Catholic beliefs concerning Christ.
· The Jesus Book – Provides a detailed overview of Jesus' life and times.
· Online Access for One Year – Immediate access to the ten study videos and the online workbook.
Please contact Jeanne Winkelmann with any questions at jwinkelmann@spagr.org.