Monday Morning / Tuesday Afternoon / Wednesday Evening Book Study: Bishop Barron's: Eucharist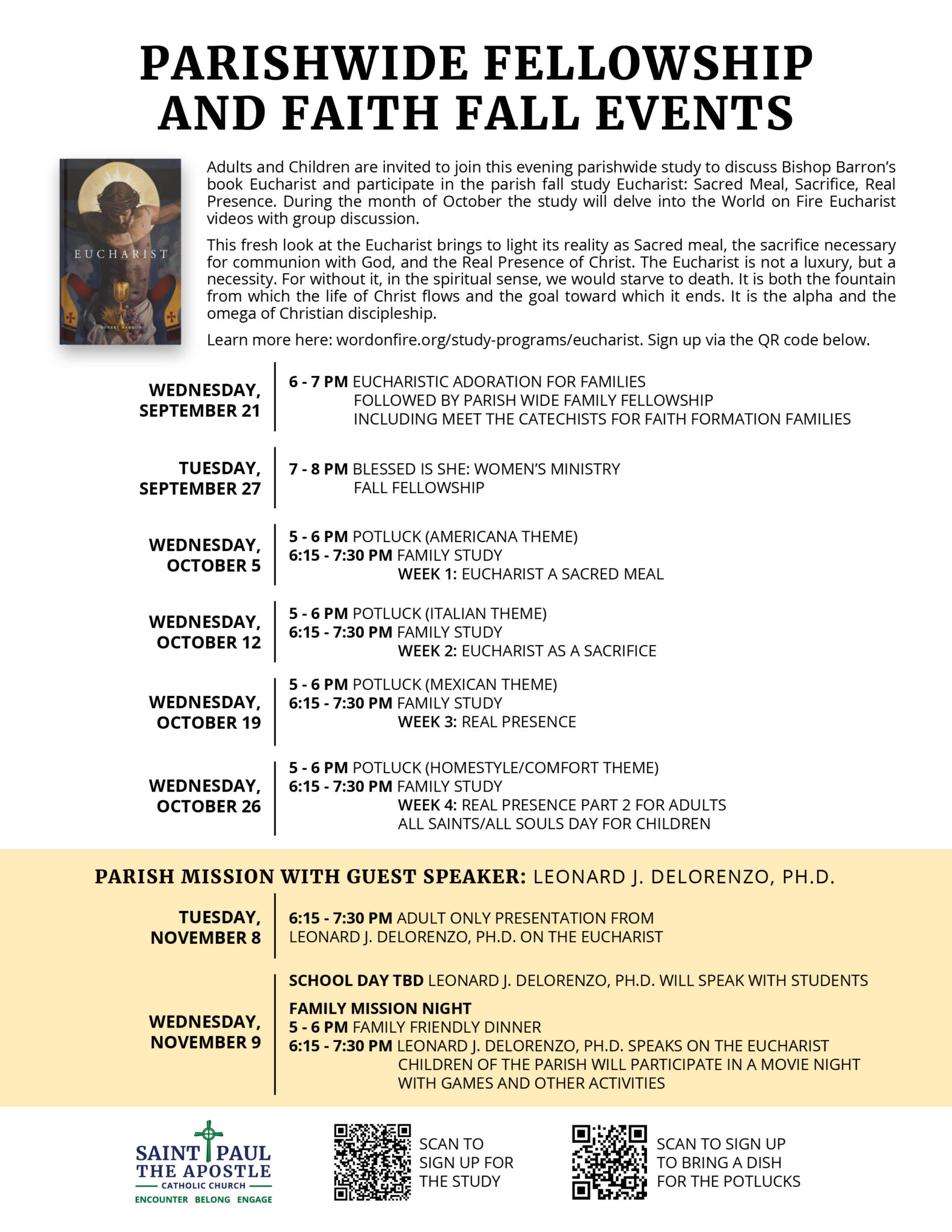 Join one of the week day studies to discuss Bishop Barron's book Eucharist and participate in the parish fall study Eucharist: Sacred Meal, Sacrifice, Real Presence. During the month of October the study will delve into the World on Fire Eucharist videos with small group discussion of the Study Guide questions.

This fresh look at the Eucharist brings to light its reality as Sacred meal, the sacrifice necessary for communion with God, and the Real Presence of Christ. The Eucharist is not a luxury, but a necessity. For without it, in the spiritual sense, we would starve to death. It is both the fountain from which the life of Christ flows and the goal toward which it ends. It is the alpha and the omega of Christian discipleship.

The cost of the hardcover book and study guide (plus Shipping) is $30.
Learn more about the study by clicking below.
MONDAY MORNING SESSIONS will gather from 9:30-11 am starting September 12 through November 14.

TUESDAY AFTERNOON SESSIONS will gather from 1-2:30 pm starting September 13 through November 15.
WEDNESDAY NIGHT PARISHWIDE STUDY will gather from Wednesday nights October 5 – October 26. The night will start with a potluck and conclude with the study. We encourage all families to attend!
Please contact Jeanne Winkelmann with any questions at jwinkelmann@spagr.org.