No Greater Love – Monday Morning Bible Study
A new Monday morning study will begin on January 13. No Greater Love was filmed on location in the Holy Land. No Greater Love is a biblical pilgrimage that reveals Christ's amazing love for us. Best-selling author Edward Sri guides you through the last hours of Christ's life. You will walk step-by-step with Jesus from the Garden of Gethsemane to the Mount of Calvary. Every step of the way, Old Testament prophecies, messianic expectations, biblical symbolism, and historical context shed light on the mystery of Christ's suffering and death. With these insights, Catholics can come to a deeper understanding and appreciation of God's immeasurable and unconditional love for drawing closer to Jesus than ever have before. This study includes the book by Edward Sri and workbook at a nominal charge of $27.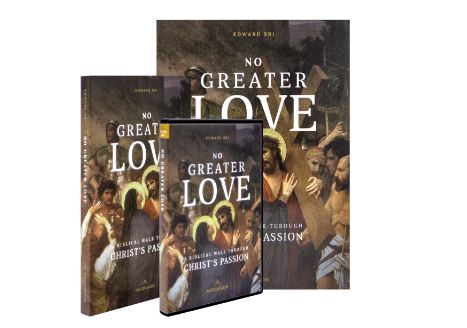 Learning from the Saints how to Die – Monday Night Bible Study
What do Saints Stephen, Perpetua, Anthony, Bede, Francis de Sales, and John Henry Newman all have in common? All have shown us how Catholics ought to die. This winter, our Monday night study will spend 6 sessions: February 3: Dying (or being assumed) in the Old Testament: Abel, Enoch, Sarah, Jacob, Moses, Elijah February 10: Dying in the New Testament: Joseph, Stephen, Dorcas, Paul, Mary February 17: Martyrdom: Polycarp, Perpetua & Felicity, Blandina, martyrs of Uganda, Japan, North America February 24: How non-martyrs die: Athanasius on Anthony, Bede on Drycthelm, Francis de Sales on his mother March 2: Newman's The Dream of Gerontius, phases 1-3, from this world to the next, his Guardian Angel March 9: The Dream of Gerontius, phases 4-7, Demons, Christ the Judge, the gates of Purgatory We will use REALM in communicating about this study. A paperback edition of Newman's Dream will be available, and other readings will be provided before class either electronically or on paper, as needed. Our leader will be Douglas Taylor-Weiss, D.Min., a member of St. Paul's and a student of theology. Sessions run from 6:30 to 8 p.m.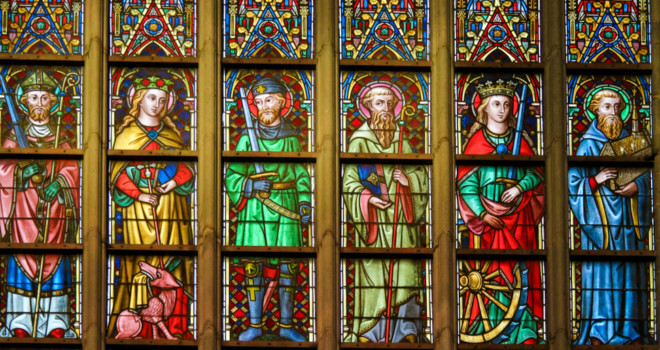 THE BIBLE TIME LINE, sessions 14-23
When: Tuesday Afternoon 12:30-2:30 pm. Session 14 begins on September 17. The study will conclude on March 24, 2020. This study uses the Ascension Press series: The Bible Timeline. The Bible is at the heart of our Catholic Faith—and our relationship with God. The study is designed so that anyone can make sense of the Bible and experience the life-changing power of God's Word. That story is God's plan as it has unfolded throughout salvation history and continues to unfold today. Once we grasp this "big picture," the readings at Mass begin to make more sense, our Scripture reading and study come to life, and we see how our lives fit into God's loving plan. New participants are welcome. With the purchase of the study guide you will receive on-line access to past sessions. Cost: The study set is $39.00 if purchased through the Faith Formation Office.