Women's Advent Gathering
Join us for an evening of fellowship and reflections on "Embracing Hope, Peace, Love and Joy this Advent Season". Advent reflections will be presented by Shannon Wendt & Mary Jo Thayer. Shannon Wendt the founder of Chews Life will be with us. Mary Jo will reflect on "Holy Waiting and How to Embrace It". Mary Jo will have signed copies of her new book available for purchase.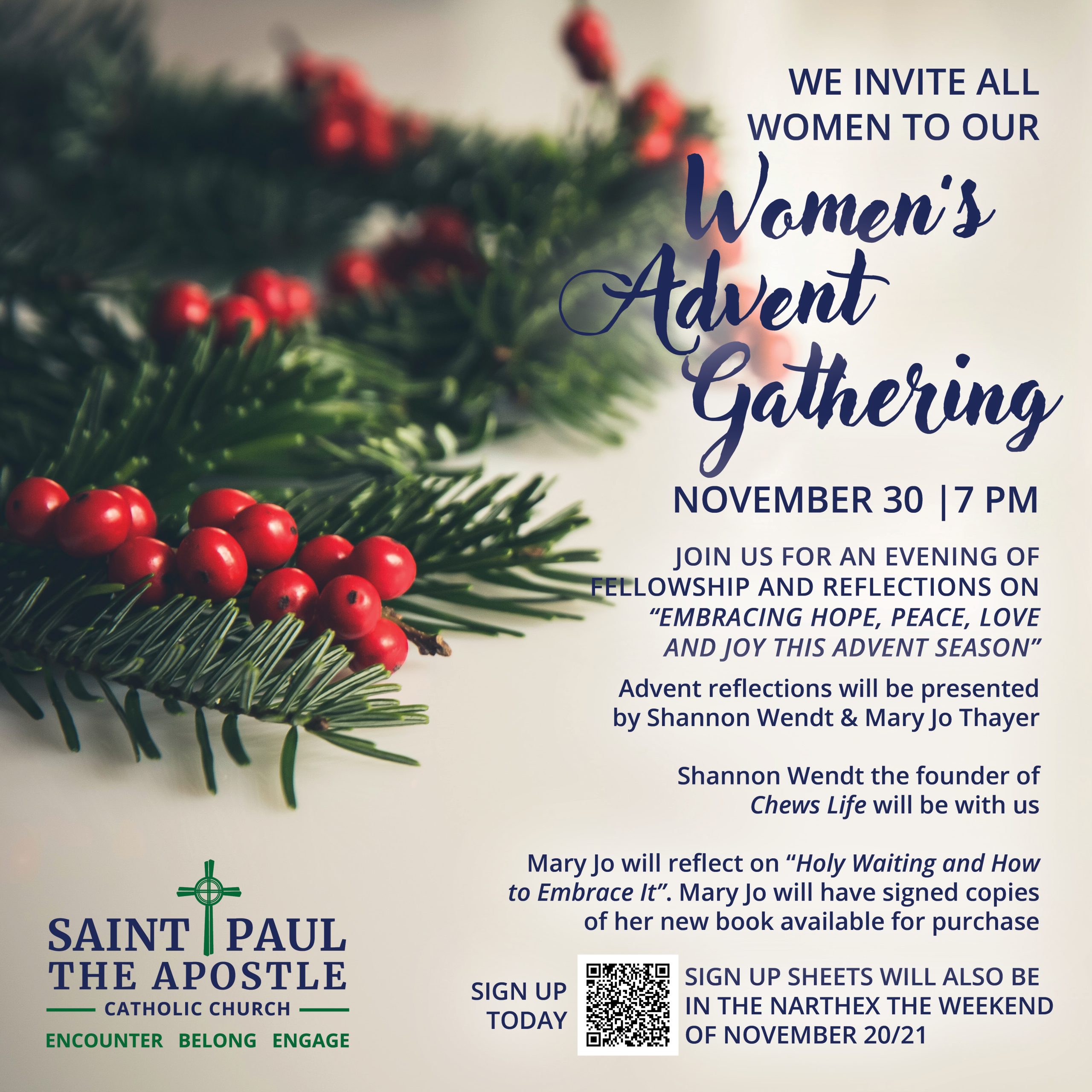 Catholic Charities Christmas Drive
Please consider a donation for the Catholic Charities of West Michigan's Client Christmas Store. In the store, CCWM clients are able to shop free of charge for their children's Christmas gifts. This year, families are more in need that ever. It is our mission to provide these children with gifts that will bring them hope and comfort. Donations can be online via the ling below, or you can pick up a tag in the narthex and drop off unwrapped gifts by December 2.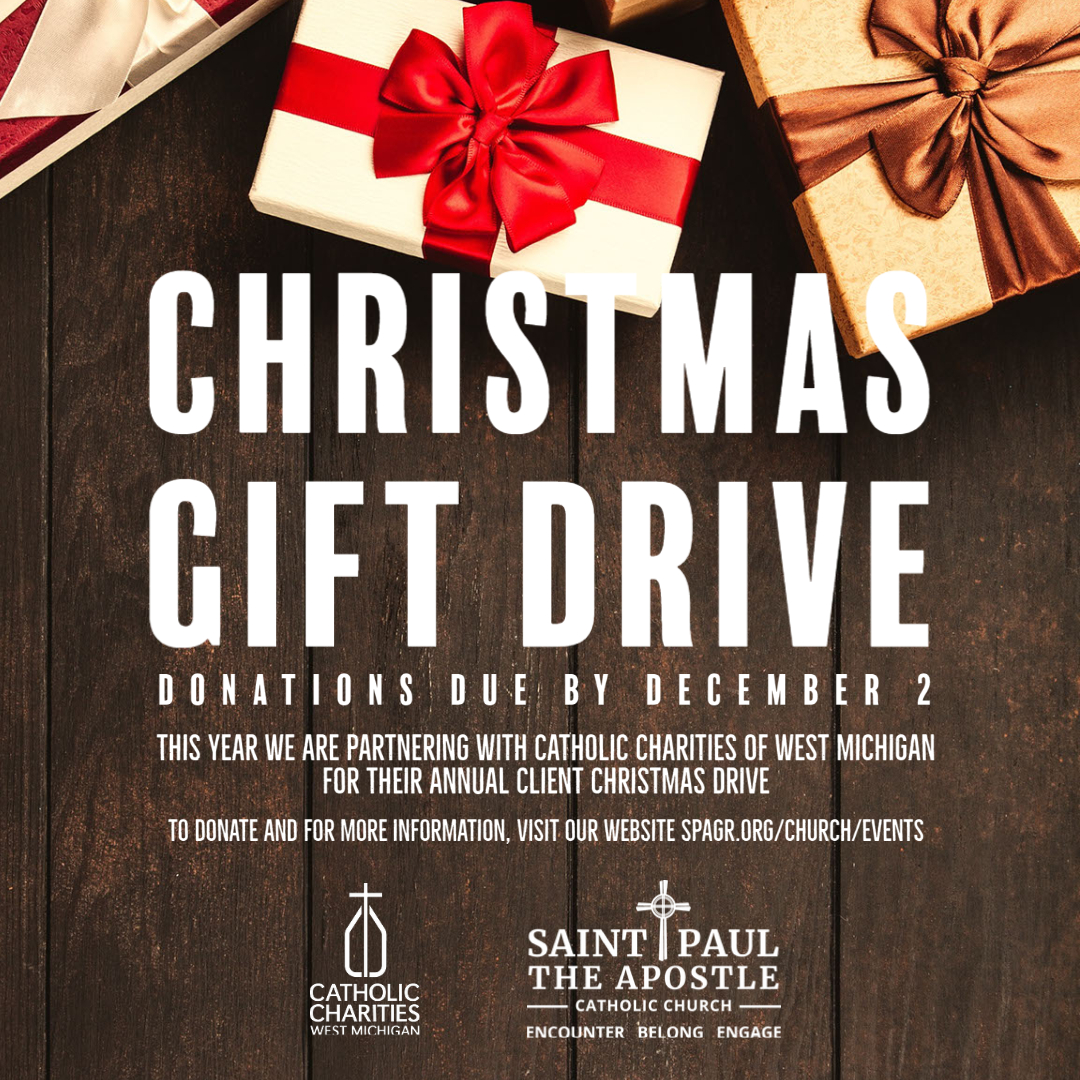 Coffee and Donuts with St. Nick
We invite all parishioners and children for Coffee and Donuts with St. Nick after 9 am and 11 am Masses! We will have a hot chocolate bar set up, story time for the kids, and of course pictures with St. Nick! St. Nick will have a little gift for the kids, please let us know if you plan to attend.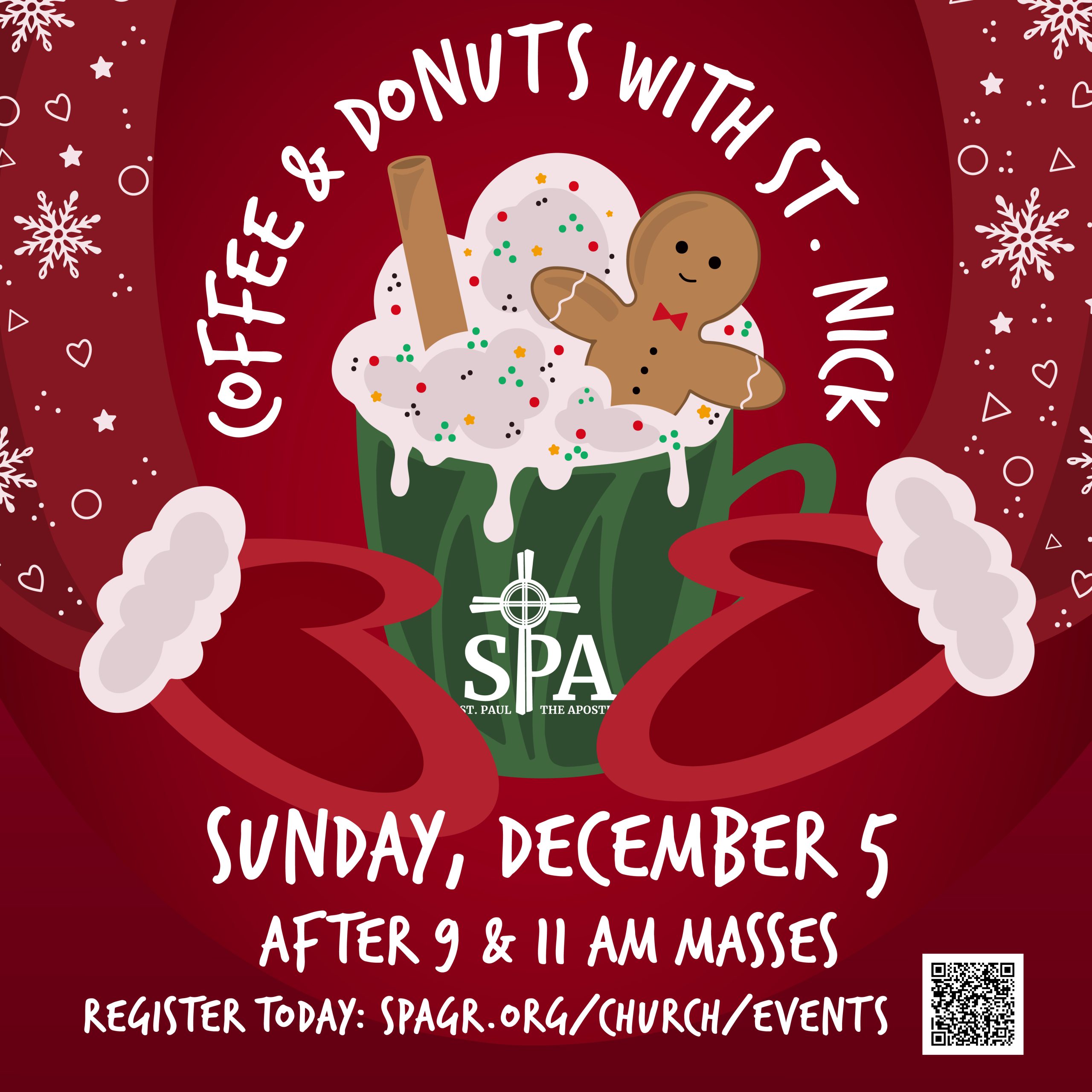 Children's Nativity
Join us as the SPA and Faith Formation 2nd and 3rd graders perform the Nativity.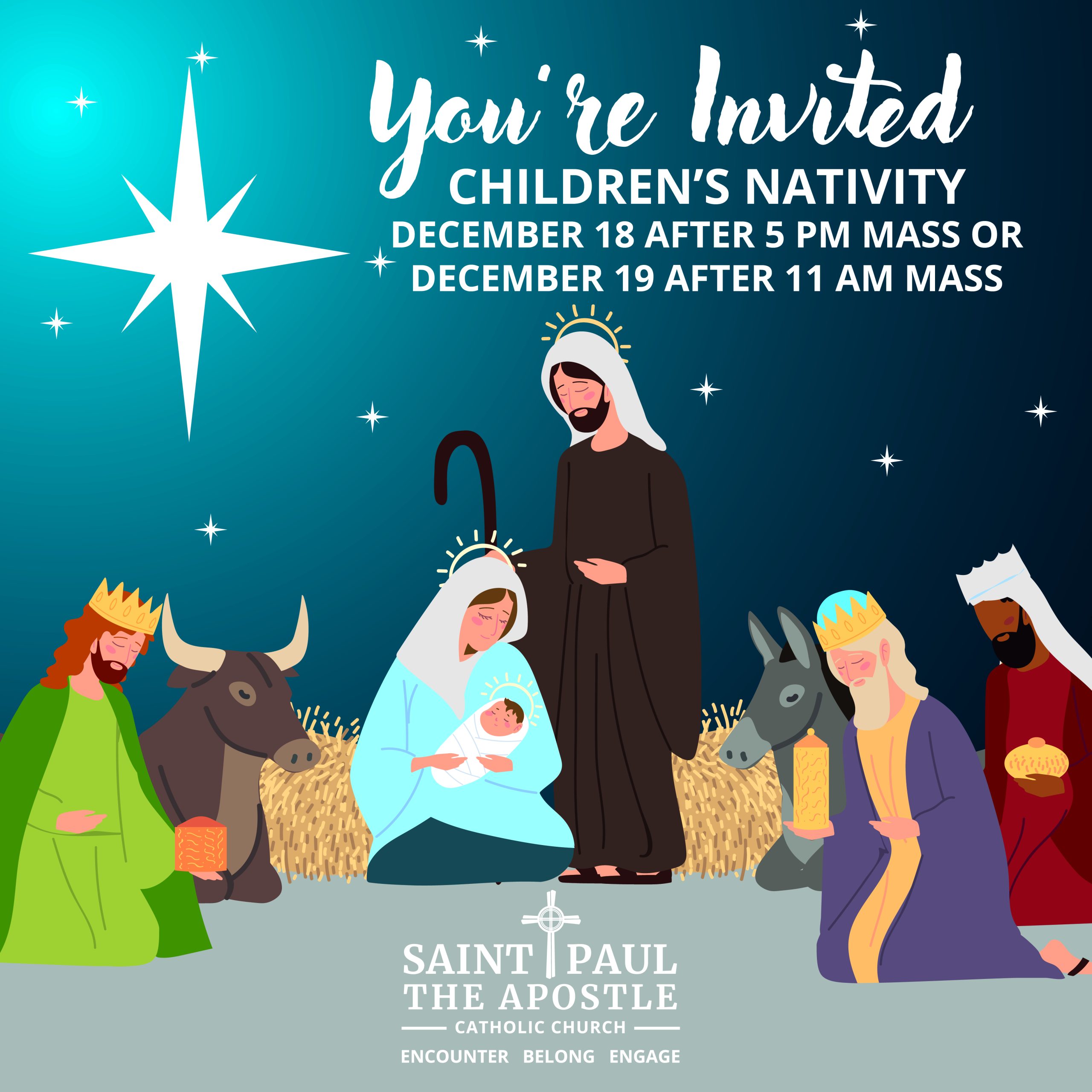 Coffee and Donuts
We are excited to restart Coffee and Donuts after the 9 and 11 AM Masses. The current plan is to host the first Sunday of the month starting November 7 unless we get enough volunteers to host on a more regular basis.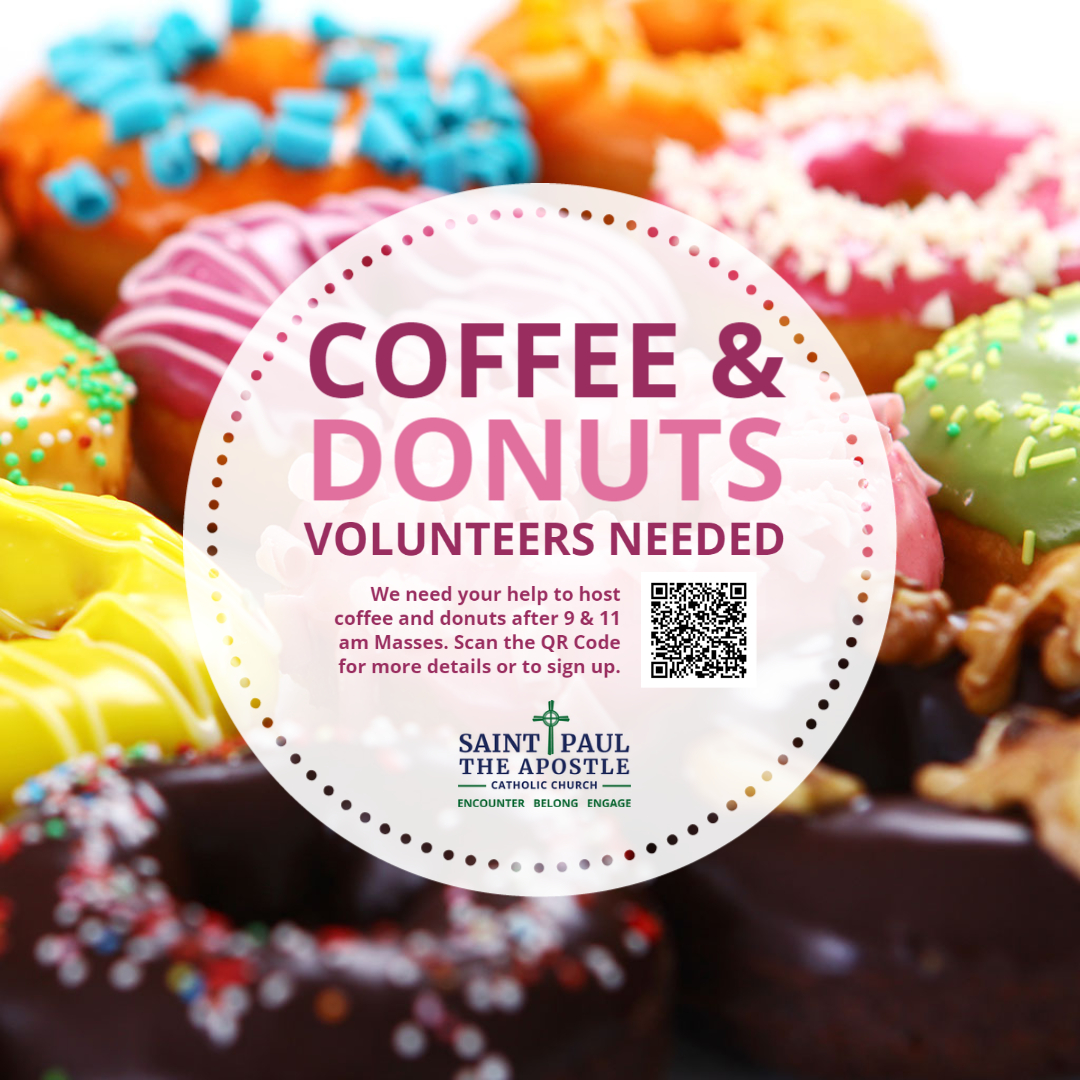 Spauction 2022 – Margaritaville
We can't wait to bring Margaritaville to GR during winter this year! Friday, February, 4th 2022 D2D Studios Early Bird Tickets are $60. There are limited seats for the live auction, so Reserve your spot early! Ticket includes: Access to Live & Silent Auction, Access to Raffles including elimination board, Live Entertainment from DJ Adrian Butler, Strolling Margaritaville themed Dinner & Desserts, Beer & Wine, After Glow Party with Pizza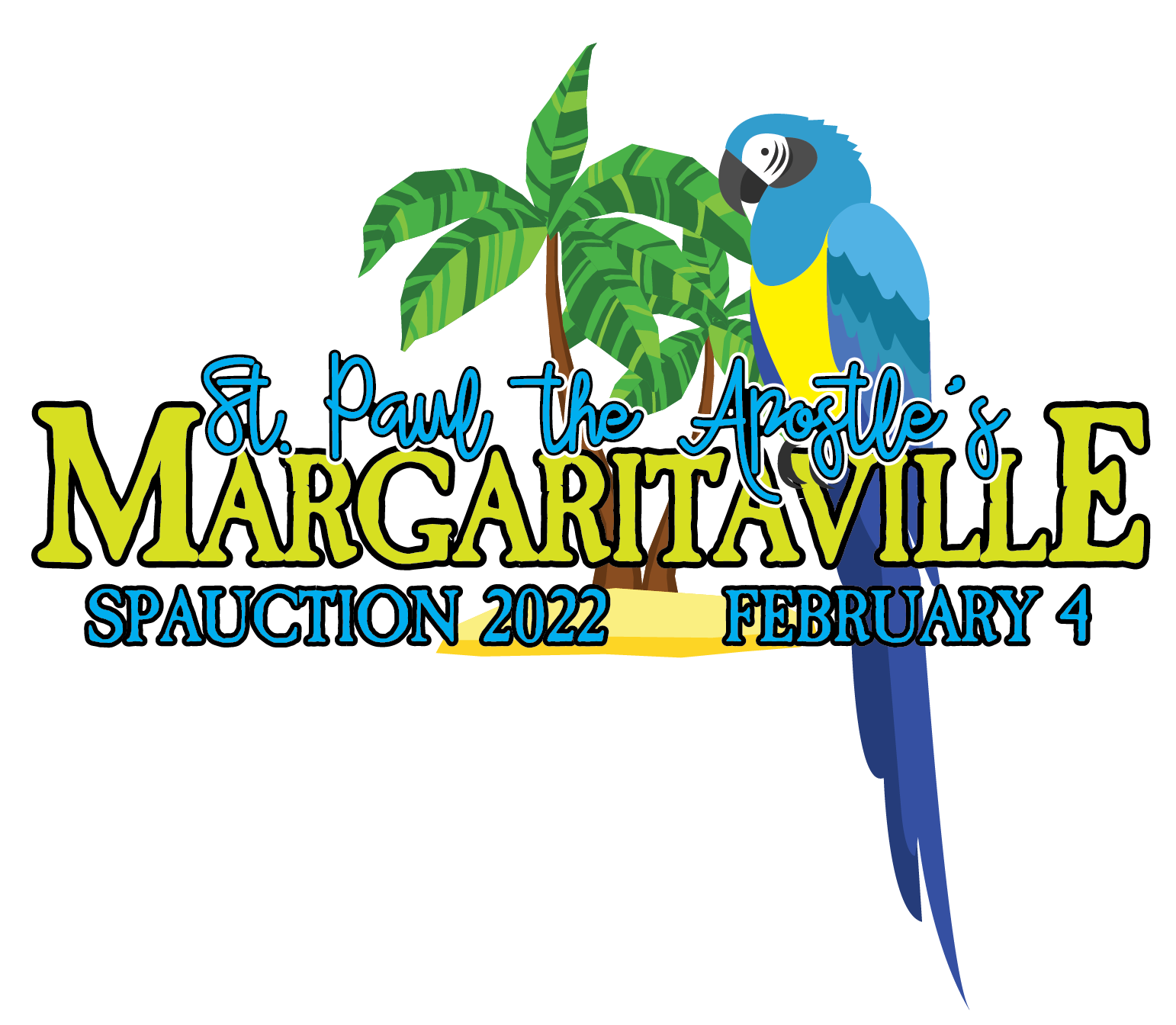 Soup, Salad & Study
More information to come.
Baja Fish Tacos Nights
You don't want to miss out on on our Baja Fish Taco's Fridays during Lent. If you want to help out next year in 2022, we will be back!! There are numerous opportunities to volunteer, if you are interested in being on the planning committee or volunteering you can contact stewardship@spagr.org anytime!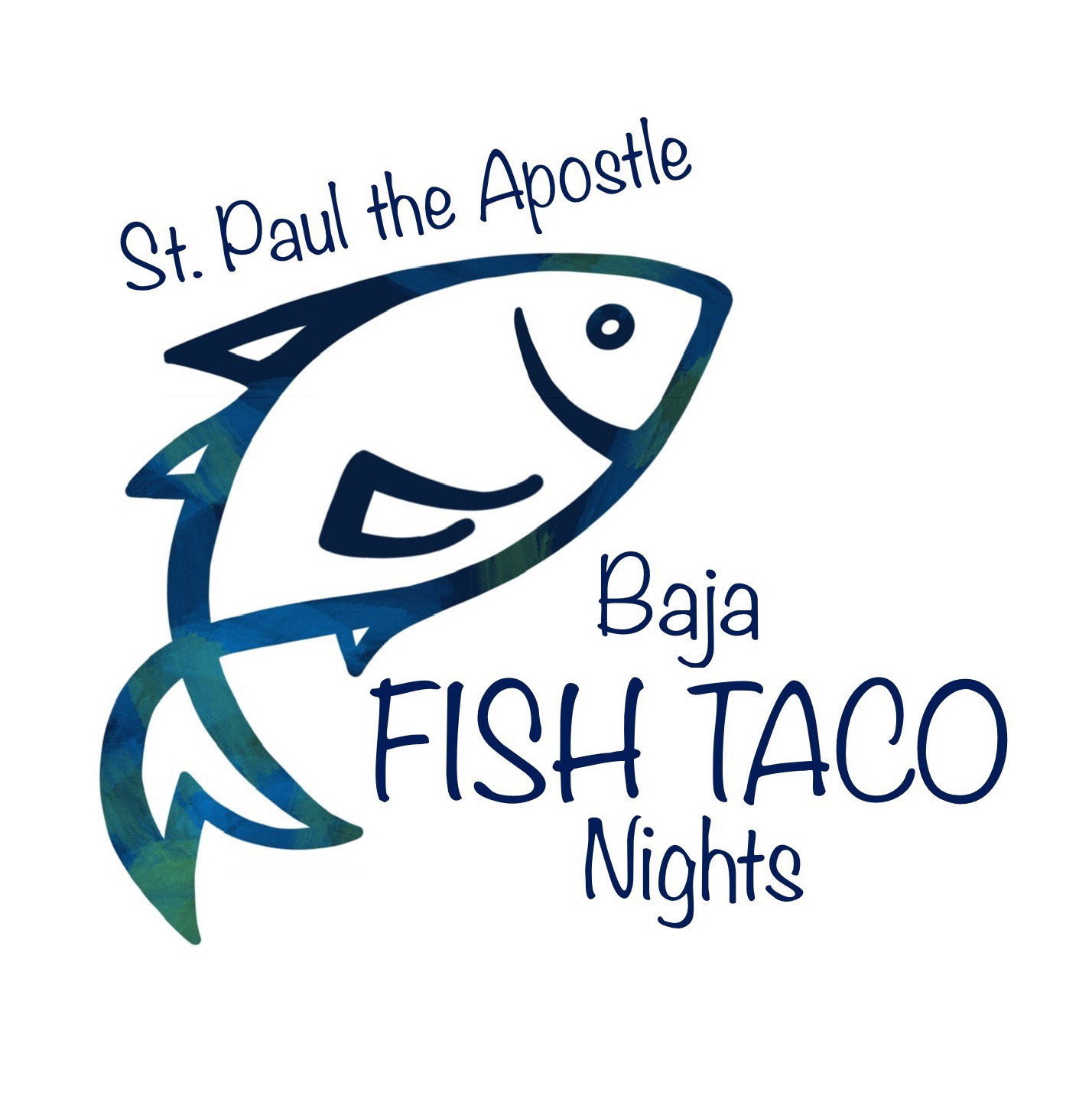 3-on-3 Basketball Tourney
This is a community wide basketball Tourney for grades 1st-8th that takes place in March. The tournament takes place at the CAT and teams from public and private schools participate. A link to register will be added a few months before the event. If you are interested in volunteering or helping plan you can contact the athletic department: derrick.wisinski@outlook.com.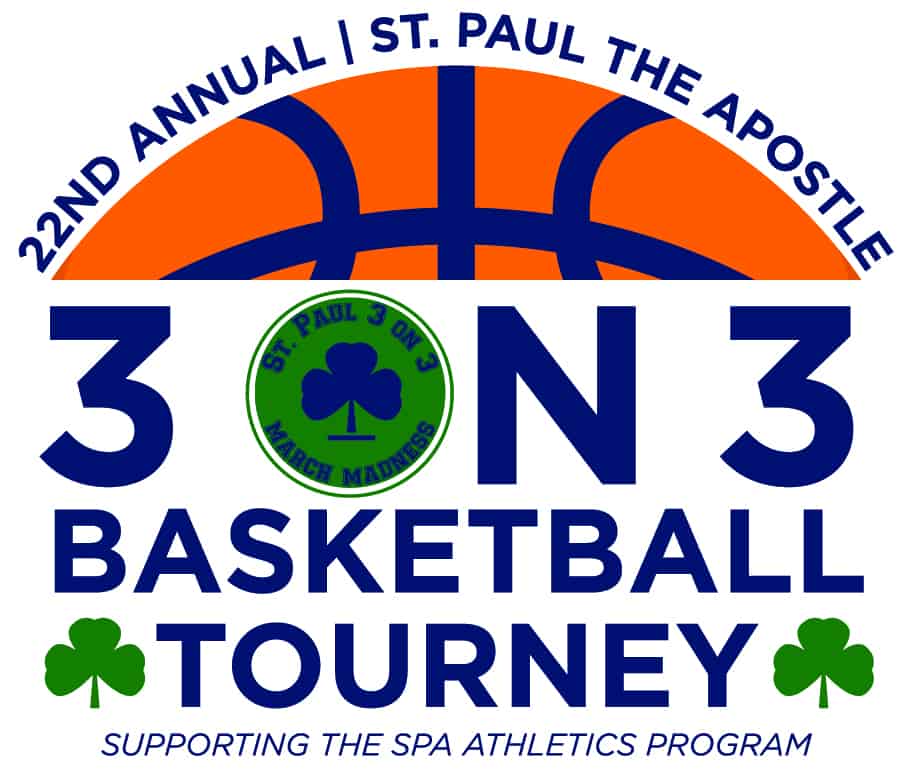 SPAktoberfest
Join us on the weekend after Labor Day for an Oktoberfest themed SPAfest! This is a community wide event with food, drinks, games, and a cornhole tournament! Check back for more details!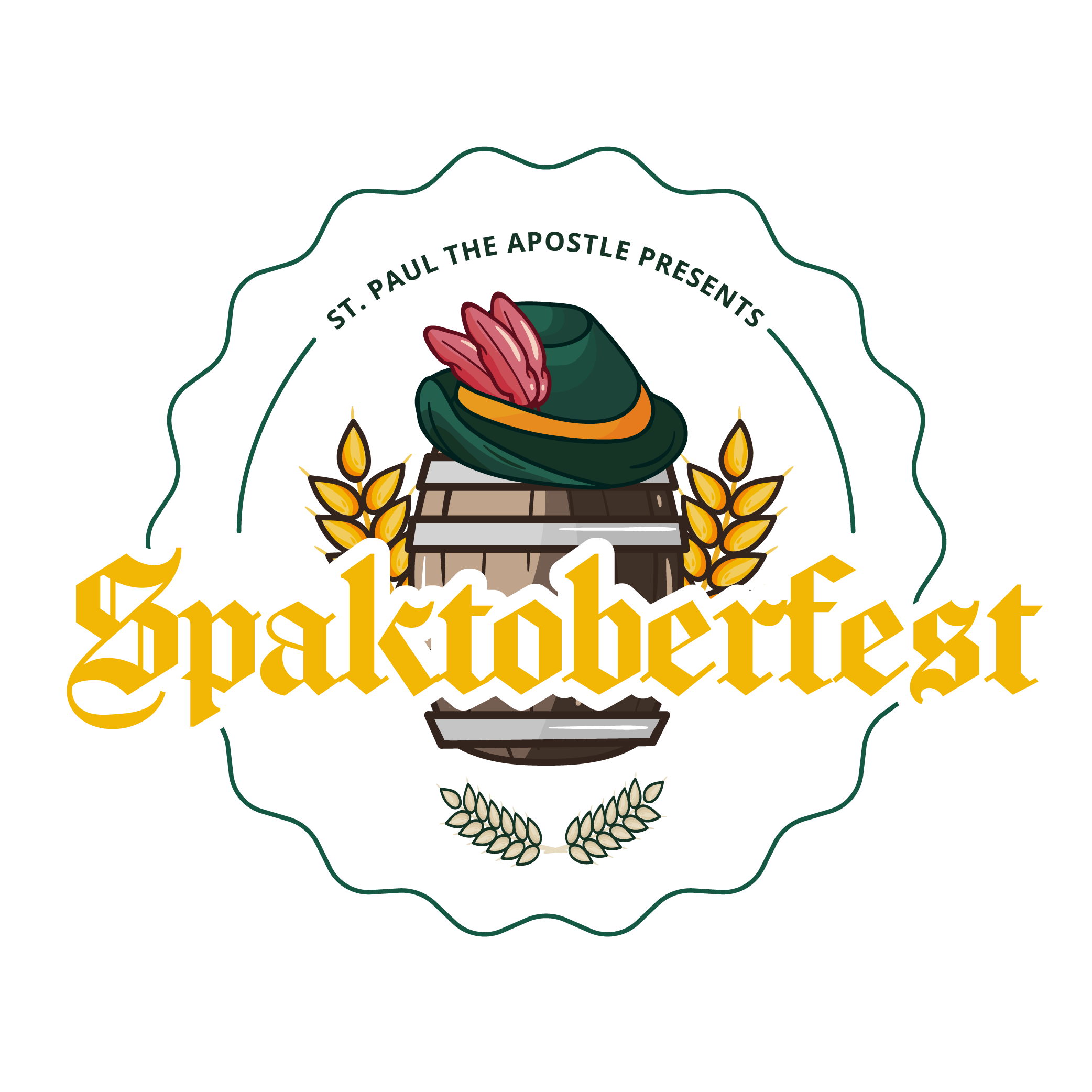 Golf Outing
Join us yearly in September for a day of golfing fun! You can join us for 18 holes, 9 holes or just dinner! Golf includes lunch, dinner, beer and a gift bag! There will also be a silent auction and raffles! You don't want to miss out on this awesome day! Check back for more details!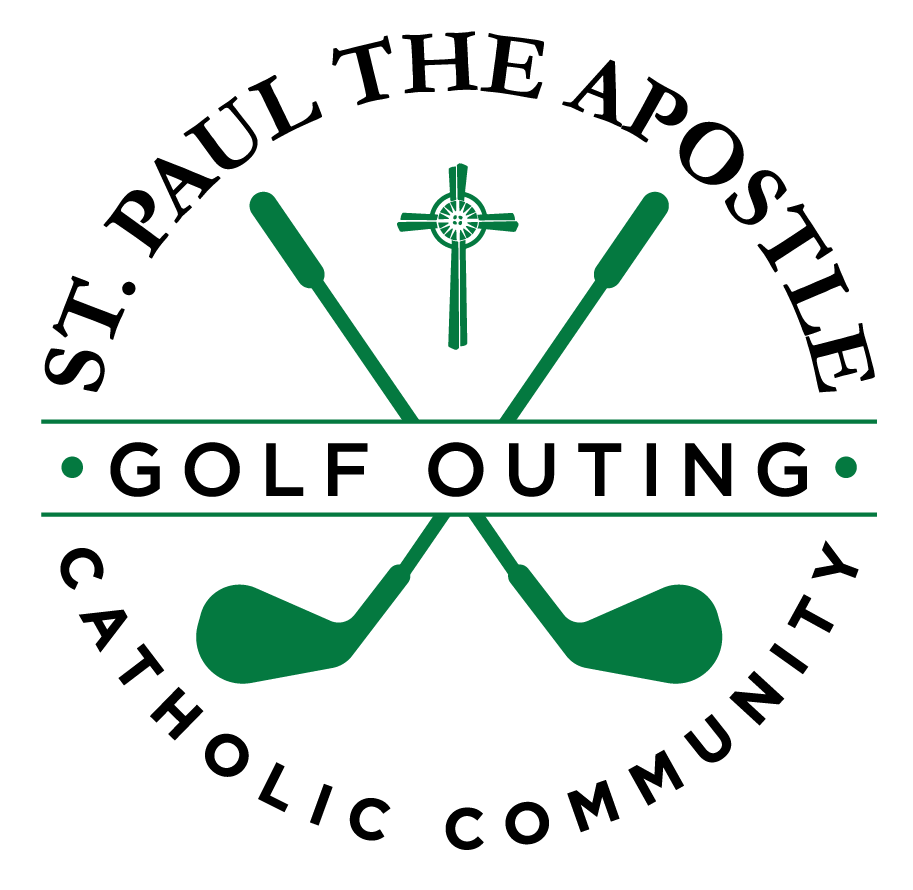 Trunk or Treat
Join us for our annual trunk or treat, details for 2022 will be added later!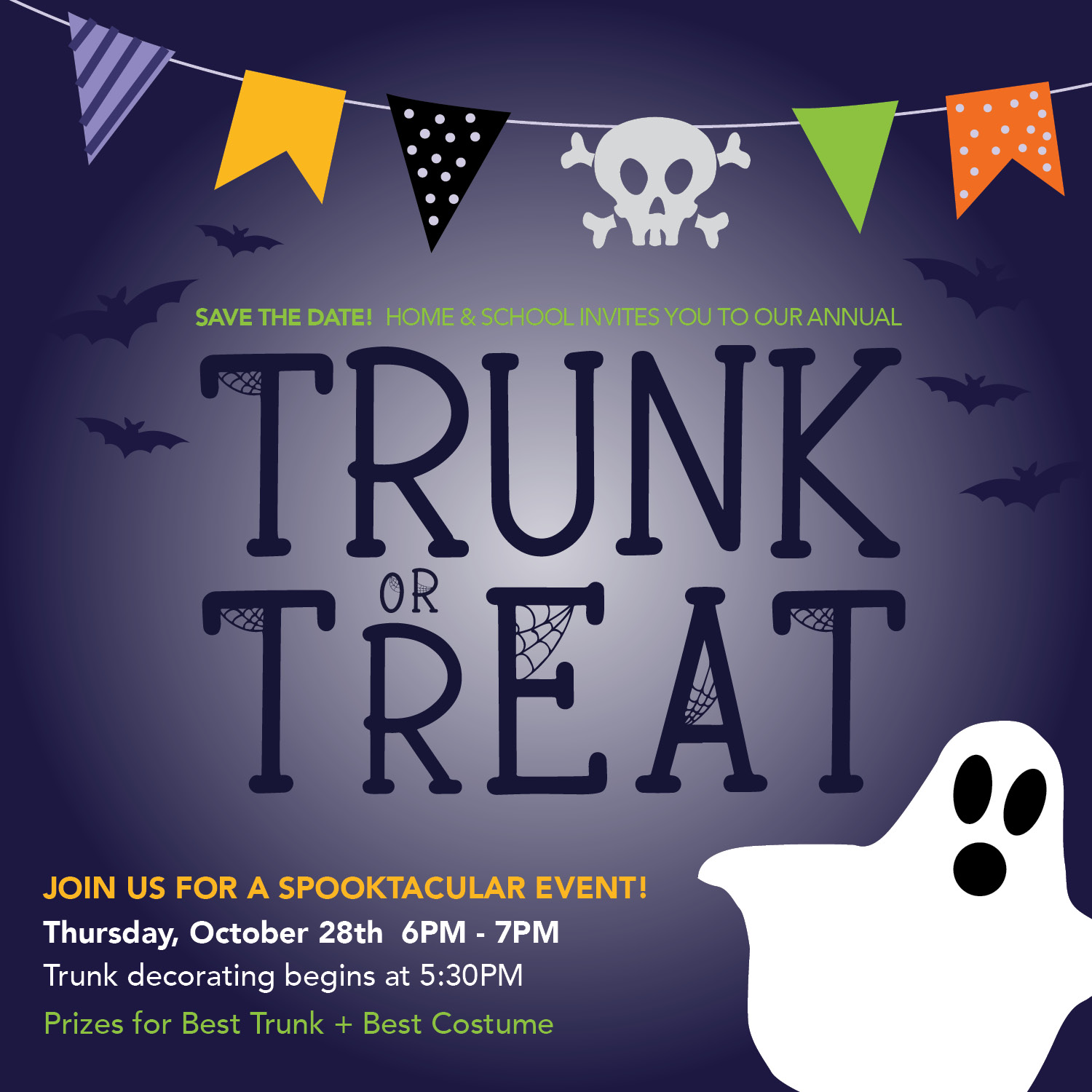 All Souls' Mass with Candlelight Memorial
November is the month the Church asks us to remember, in a special way, those who have died believing in Jesus Christ. Every year, on November 2 we will celebrate the Commemoration of the Faithful Departed (All Souls). During Mass we will remember all those who have entered eternal life over the past year with a candlelight memorial. Family members and friends will be invited to bring up a candle that will be placed near the altar as a memorial as their loved one's name is read. If you would like a loved one remembered, please provide their name and let us know how many family members will be attending Mass.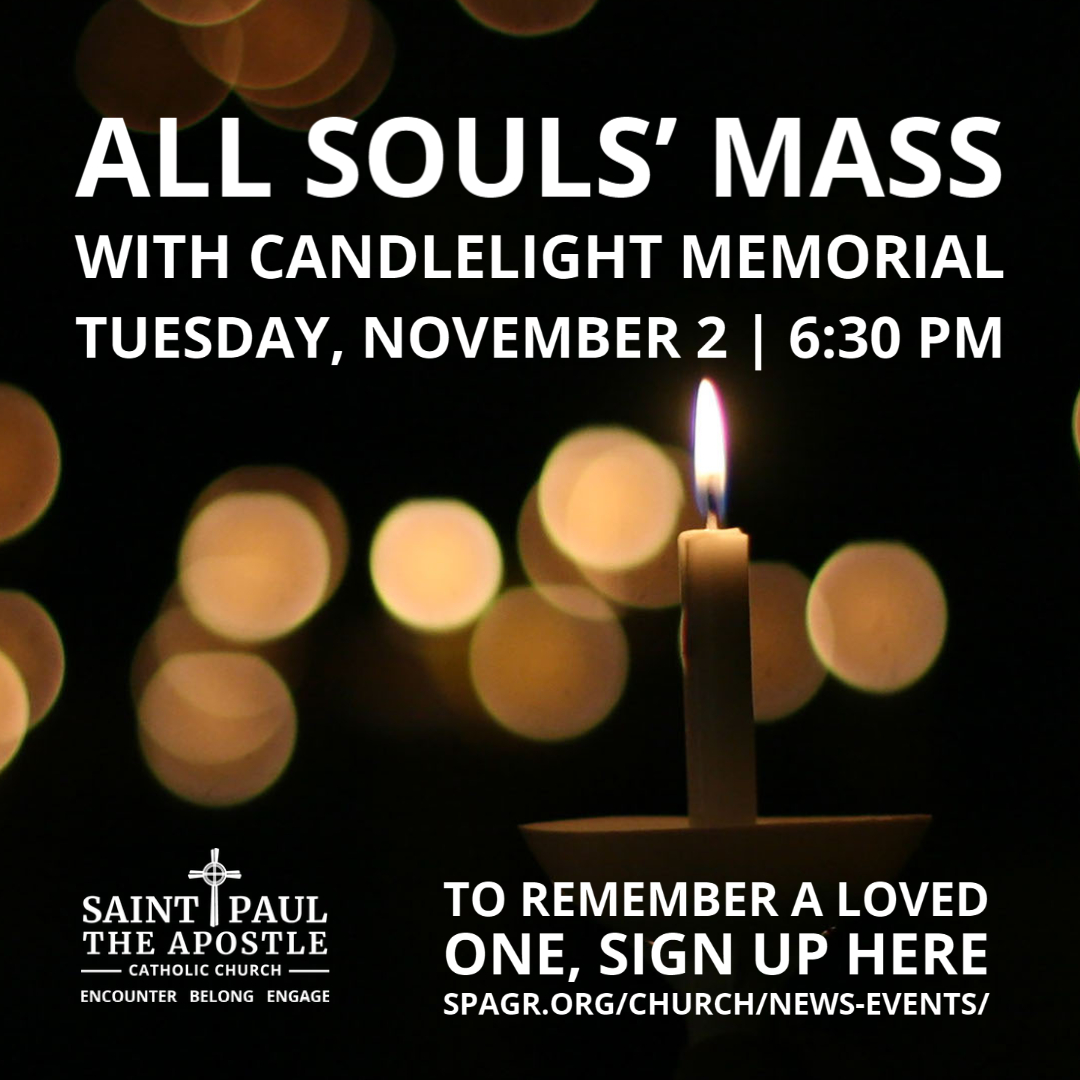 Trivia Night!
We are so excited to have Trivia Night back for 2021! Get your teams of 8 together and register for a night of fun! On November 5th, 6:30 pm-10:30 pm come out and support Friends of St. Paul and have a blast doing it! If you were unable to join us this year, we hope to see you in 2022