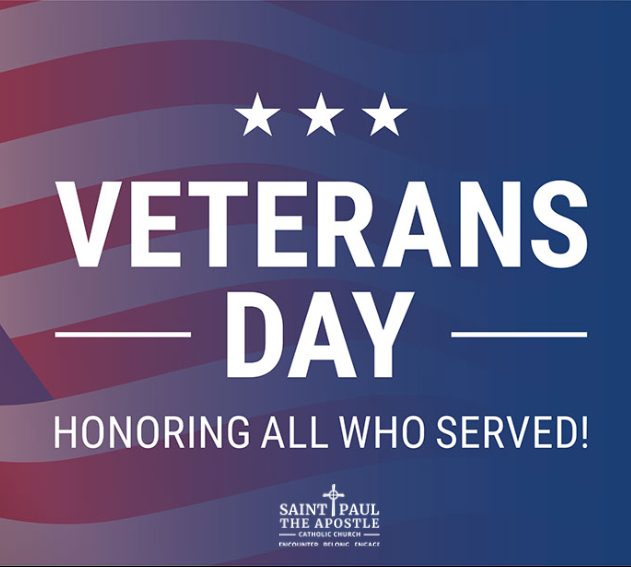 THANK YOU, VETERANS!
This special rendition of The Star Spangled Banner was composed by our Director of Sacred Music, Michael J. Miller.  On this Veteran's Day, take time and give thanks for those who have served our country through military service.
The story behind the music
I was commissioned to compose a setting of our National Anthem in the fall of 2001. The attacks of September 11 were foremost in everyone's minds. The idea of threats against our country were suddenly palpable. My hope was to create a setting that would simultaneously honor those who had been harmed, as well as recognize those who have consistently stepped into the role of military service to defend and protect us.
I am a traditionalist when it comes to the National Anthem, meaning that I don't think we should tamper with the singing of it. Everyone should be able to sing it, together, as one voice. That is part of the power of a common song. Knowing that I wanted to treat the sung portion in a straightforward manner, I decided to focus on a prolonged instrumental introduction, which would set the tone for the singing of the anthem.
It begins with a series of explosive motifs played by the percussion, representing the various conflicts our military men and women face each and every day. Copland's opening for Fanfare for the Common Man was certainly in my imagination as I worked on this, his being a work commissioned during WWII. As the reverberations of these percussive attacks give way, a trumpet emerges playing Taps. Taps is the name of the final bugle call of the evening in the US military, and often played at military funerals. The opening melody of The Star Spangled Banner is thought by some music historians to have been inspired by Taps, an idea that I elected to highlight as the flute emerges overlaying Taps with the beginning lines of the anthem.
Strings bear the weight of grief, which is caught up by the power of the organ, leading us into the singing of the full anthem by the choir. I encourage you to crank up the volume and sing along! At the conclusion, listen for the return of Taps, transformed into a victorious countermelody, reminding us of the great power inherent when one man elects to lay down his life for another.
If you are a veteran of our armed services, thank you. I may not know your name, but I composed this for you as an expression of gratitude for your willingness to serve our country and defend the liberties we enjoy each and every day. – MJM