Welcome to the St. Paul the Apostle Spirit Shop!
ONLINE STORE ONLY:
Purchase items here using your credit card and items are sent through the school directly to the student or can be picked up at the main office.
We order in bulk per the schedule below.
The next bulk order will be after Labor Day.
(Teachers LOVE SPA Gift Cards!)
FACEBOOK: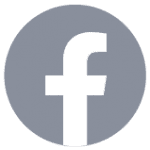 Follow us on Facebook at "St. Paul the Apostle Catholic School" for ordering blocks and current information. We will also have the last day to order posted on the school calendar. Spirit Wear is a great way to support our school and look great doing it.
CONTACT: Merribeth Kreuger at mkreuger@spagr.org

New Items