SPACare (1 to 3 Year Olds)
St. Paul the Apostle has a fully certified and educationally based day care for children 1-3 years old. We offer full year and school year options. During SPA Care, our students will be engaged in academic play opportunities that focus on the earliest foundations of learning. This is also a great opportunity for preschool aged children who are not potty trained. We provide snacks and wipes. Parents provide diapers. Our daycare follows our school schedule and is open on Martin Luther King Day, teacher PD days and during the summer for 4 days/week(M-Th). Closed the week of July 4th and the week before school starts back up in August. Hours are M-F 7:30am-5:30pm Spaces are limited so make sure to apply early on the admissions page. Tuition rates can be found on the Tuition page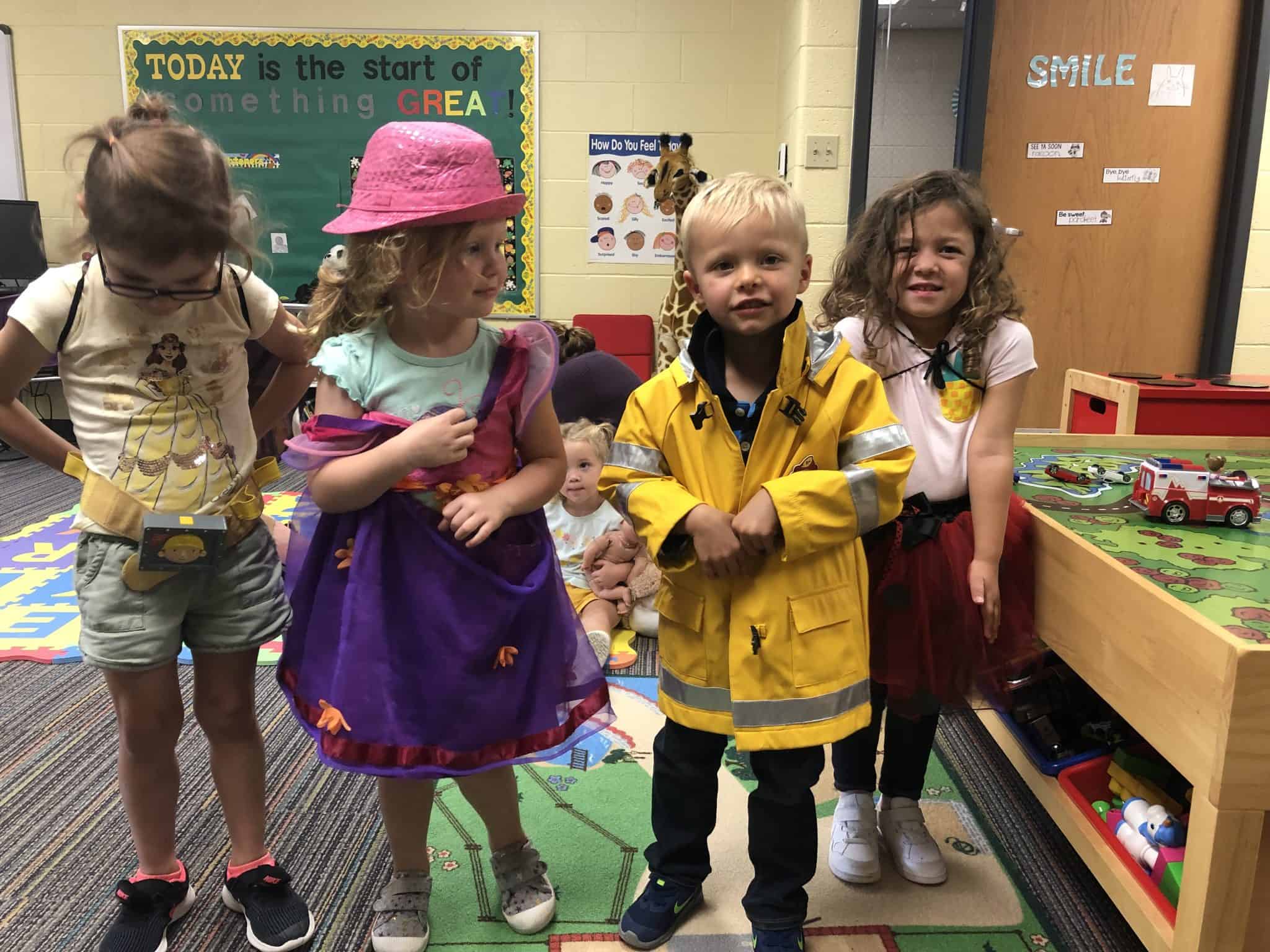 Preschool 3's (Turn 3 before August 1st)
This program is an opportunity to gain independence and confidence by coming to school. Here we have a strong emphasis on social-emotional skills that are learned during play. We focus on knowing that we are all made wonderfully by God, learning rules and routines and learning appropriate ways to get along with our friends. This class meets T/Th from 8:00am-10:55am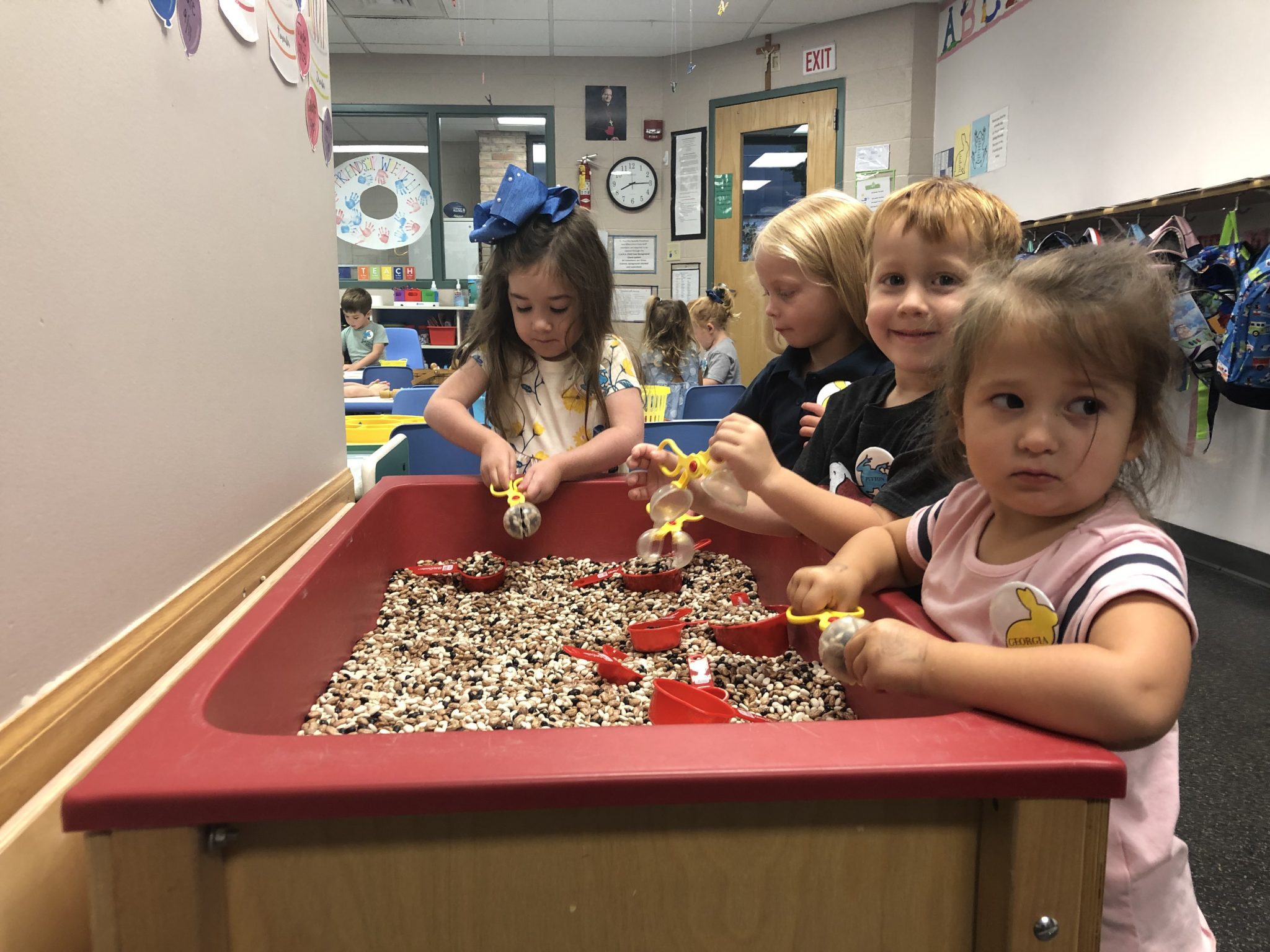 Preschool 4's (Turn 4 before September 1st)
This program grows on the foundation set during Preschool 3's. We continue to focus on the social-emotional skills as our students now are becoming more capable of solving problems more independently. Play still remains an important part of learning at this stage. We focus on phonics/literacy, handwriting, math and follow a formal Religion Curriculum. This class meets M/W/F 8:00am-10:55am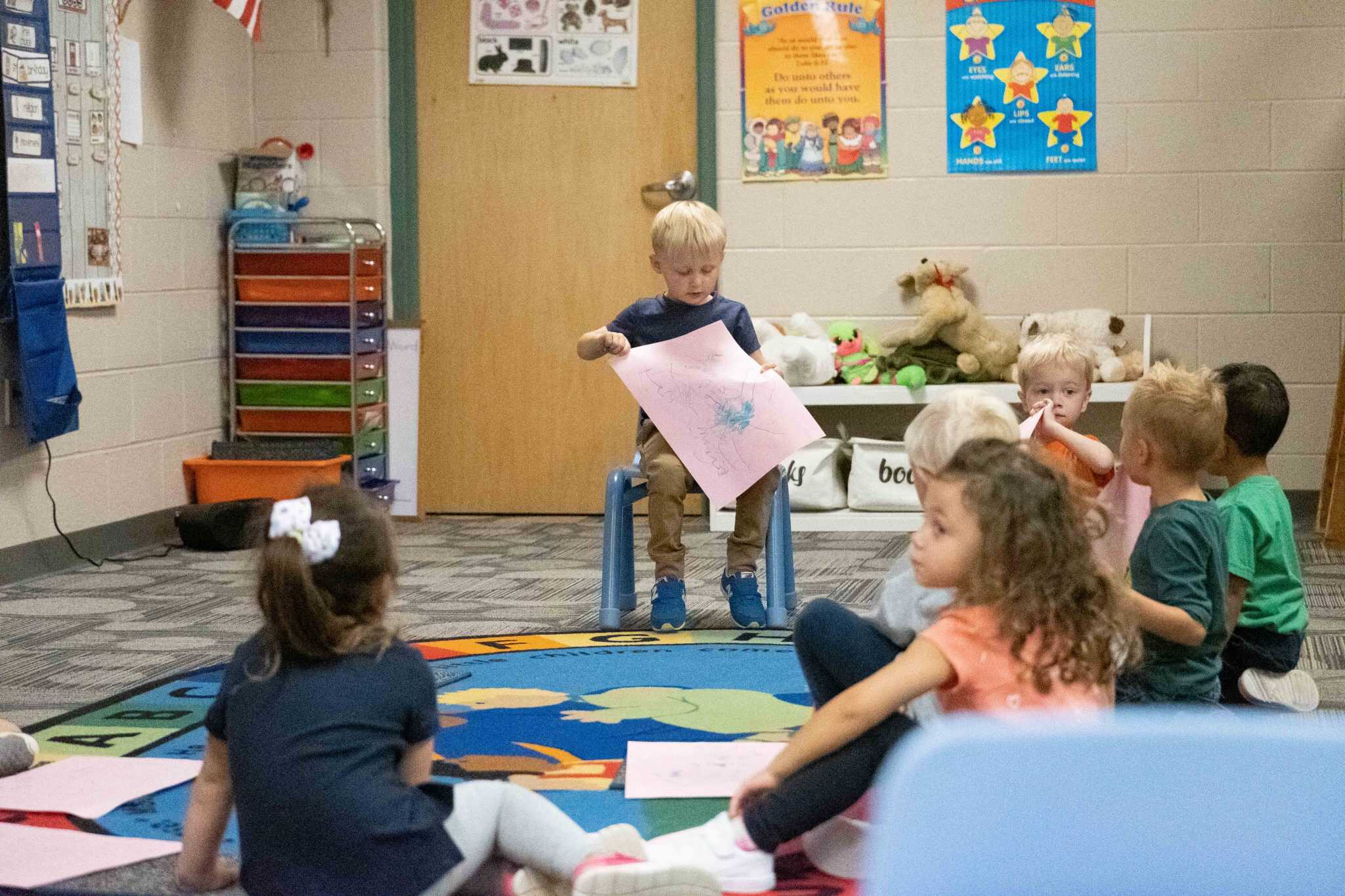 Early 5's
This program is the perfect stepping stone to our Kindergarten program. The core academic skills include phonics, literacy, handwriting, math and formal Religion curriculum. The students have additional time for extra practice and enrichment activities like science and cooking. This is a great way for students to acclimate for kindergarten and grow in their confidence. This class meets M-F 12pm-3:00pm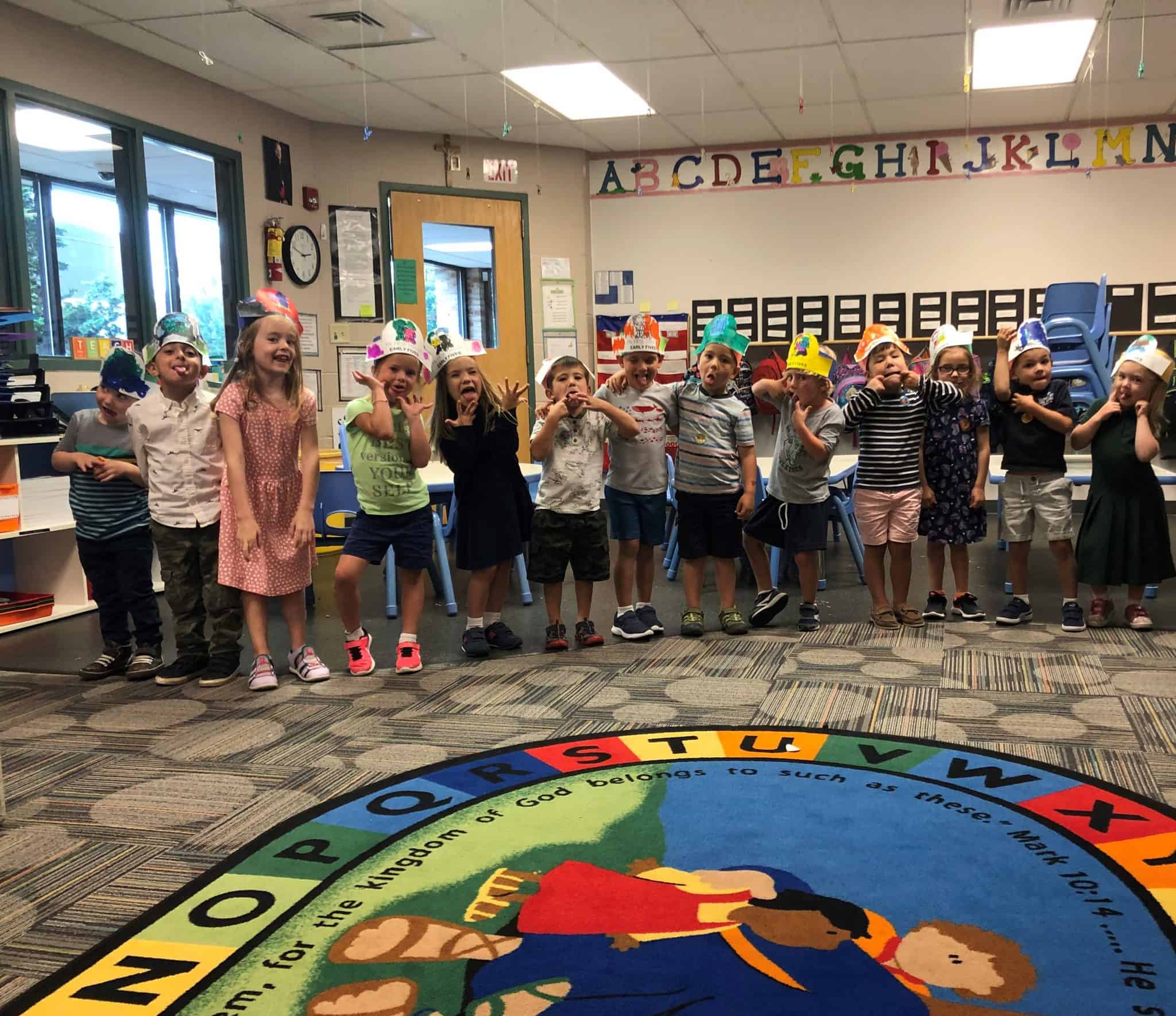 Preschool Enrichment (Enrolled Preschool Students)
Optional Add on for All Preschool Ages. This program allows preschool students to stay in a structured program for full days or half day options, in additional to their core program. Activities include: STEM/Coding, Catechesis of the Good Shepherd, Spanish & physical movement. Parents are able to choose in advance how many days & pay via tuition. Half Day: 4 hours School Day: 7 hours Tuition Rates can be found on the tuition page.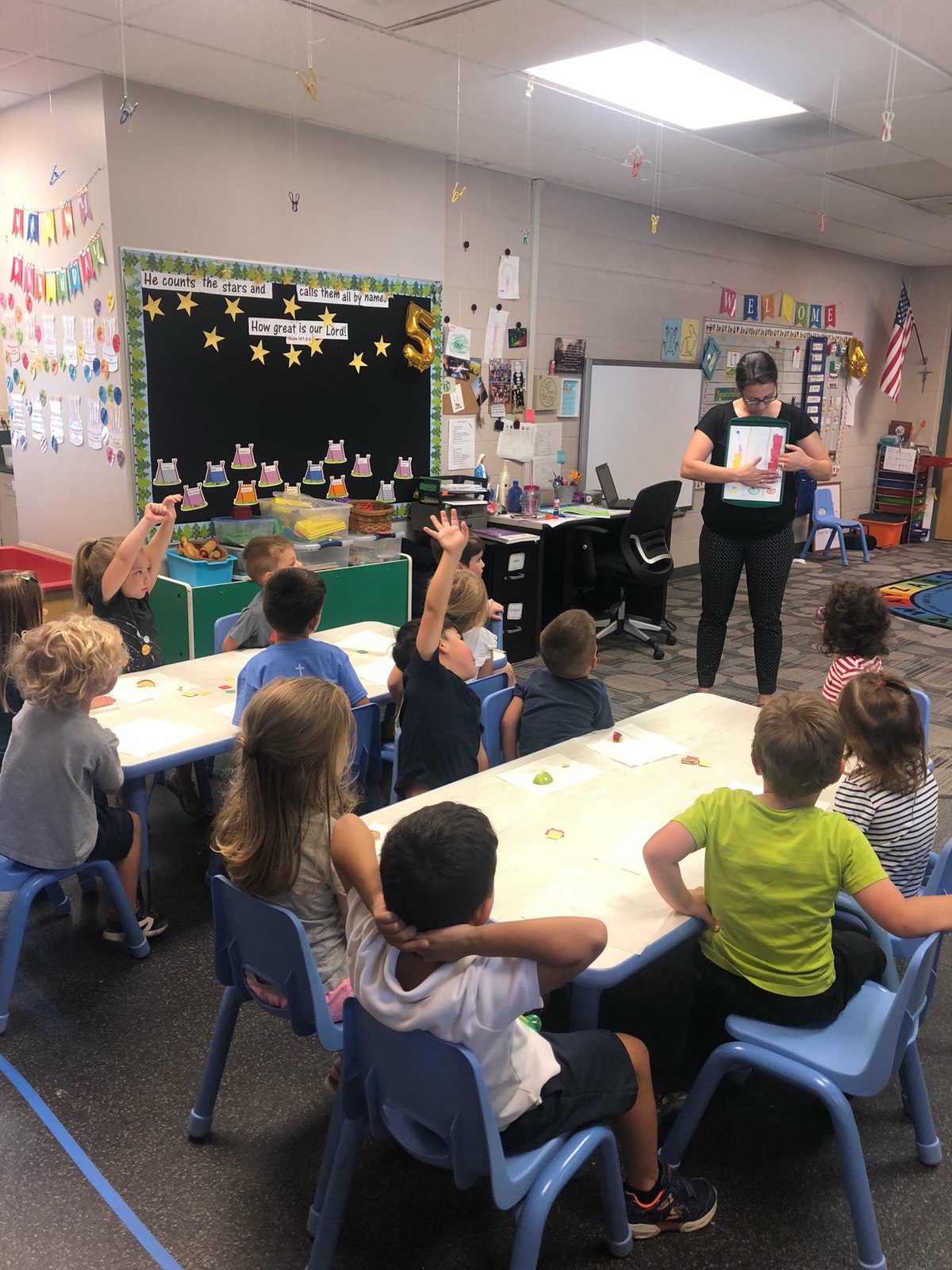 Bookends Kindergarten
This is a transition option we offer families. Students attend school full days on Mondays and Fridays and half days on Tuesday, Wednesday and Fridays. Most kids transition to full day by January!