Giving (for in-parish tuition families)
In-parish tuition is offered upon active participation in the life of the parish, from Sunday liturgies to the faith and charitable activities at church. It is expressed through ongoing stewardship of time, talent and treasure, in regards to God and the Church. To this purpose, each parishioner who applies for a discounted tuition rate pledges a minimum of $20/week for the Sunday collection at the parish. The parish is generous with the families who may encounter financial difficulties, please contact the parish office if such a situation occurs. ONLINE: The easiest way for you to give is thru Realm, our secure online community. You can give one time or set-up a re-occurring donation and pick fund: Sunday Collection (it must be this fund to satisfy the requirement) CHECK/CASH: Each Sunday, the church takes an offering during all masses. If you prefer to give via cash or check, you may place your offering directly into the offertory basket in the giving envelopes provided. To request envelopes please contact the parish office. 616-949-4170. The envelope is needed for accurate reporting of your giving.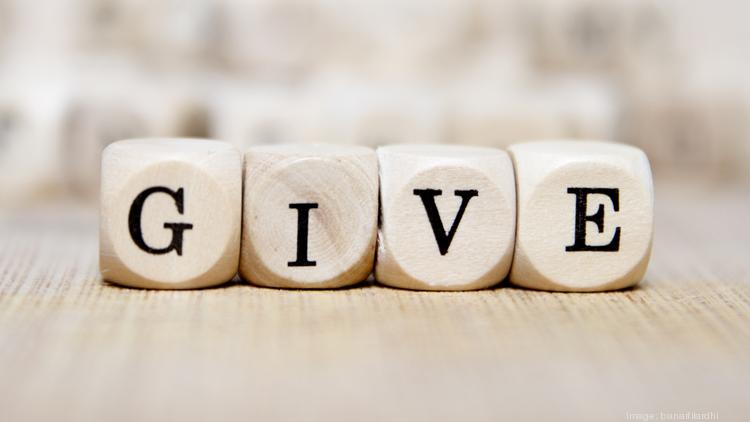 Amazon Smile "Easy Giving"
AmazonSmile is a website operated by Amazon with the same products, prices, and shopping features as Amazon.com. The difference is that when you shop on AmazonSmile, the AmazonSmile Foundation will donate 0.5% of the purchase price of eligible products to St. Paul the Apostle. Every item available for purchase on www.amazon.com is also available on AmazonSmile (smile.amazon.com) at the same price. You will see eligible products marked "Eligible for AmazonSmile donation" on their product detail pages. Simply click on the shop now button below and start shopping. All eligible purchase you make at smile.amazon.com will result in a donation to St. Paul the Apostle Church and School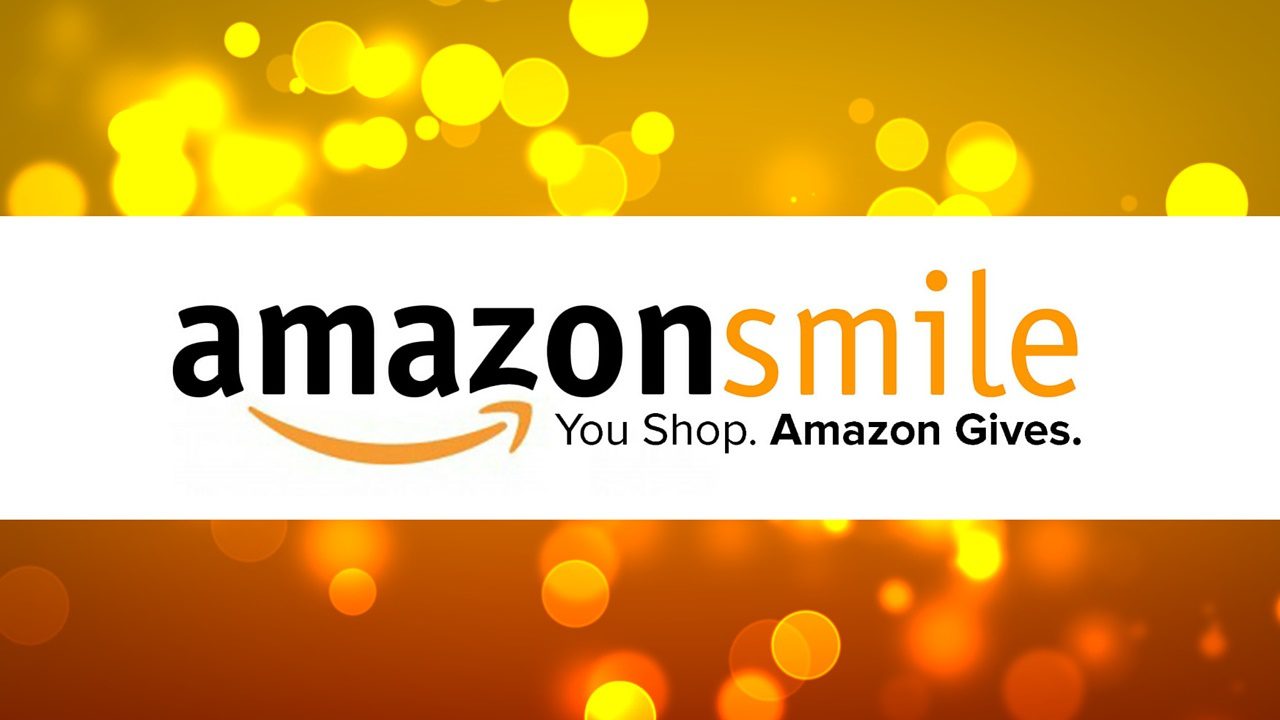 Scrip
The Scrip program is a wonderful way to reduce your child/children's tuition while giving back to St. Paul the Apostle School. Scrip turns everyday shopping into cash for you by using retail gift cards to pay for everyday purchases (like groceries and gas). For example: Scrip offers Meijer gift cards. The rebate for Meijer is 3%. So if you purchase a $100 Meijer gift card, you will receive $3 back, which goes towards your tuition. The rebates are distributed twice a year and it is directly applied to your tuition or you can choose to donate it back to the school. The rebates are applied to either your September or October billing, and then again toward either your February or March billing. To register, please visit www.shopwithscrip.com. Our school enrollment code is 9LDLE4L12324. Be sure to sign up with PrestoPay which is the online payment system to pay for your Scrip. If you have questions contact Kara Potter: karapotter11@yahoo.com
Friends of St. Paul's
This amazing organization raises money to give back tuition funds directly to enrolled students at SPA. The goal is to help make Catholic Education affordable for all!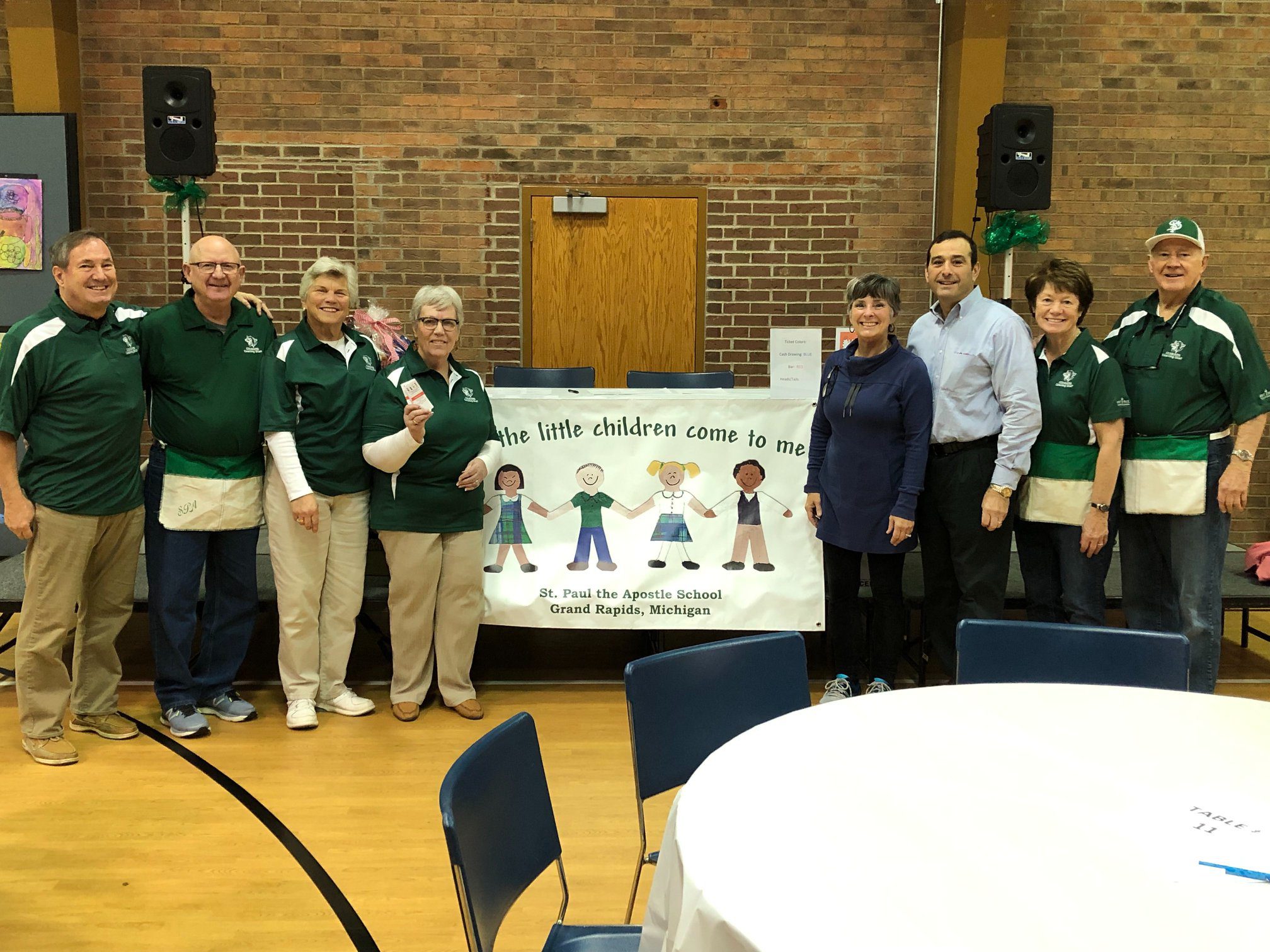 Fundraisers
We have 7 fundraisers throughout the year that support different areas throughout our parish and school community. You can learn more about each of them by clicking the button below.
Donnelly Endowment
The St. Paul the Apostle Endowment Fund was started in 1994 to support the financial life of the school for future generations. In 2002 the name of the Foundation was changed to reflect the contribution made to Catholic education by Daniel J. Donnelly. For twenty-three years he dedicated himself to the mission of Catholic education here at St. Paul the Apostle. Our Foundation honors Dan's memory and his love for our school. 10% of every fundraiser every year go to this foundation. To donate click the donate button you can also learn more about the endowment by clicking the learn more button at the bottom of this page.