"Baptism is the sacrament of regeneration through water in the word." (CCC 1213)
---
Baptism Summer 2020
Baptisms are being celebrated after 5:00 Mass on Saturday and after the 11:00 Mass on Sunday. At this time we are able to have 25% capacity in our church space. Two pews reserved by the tabernacle for parents, godparents and family. We will be using a small stand with a basin for the baptismal water up at the altar. The water will be fresh and newly blessed during the service. The congregation will be dismissed prior to the baptism starting.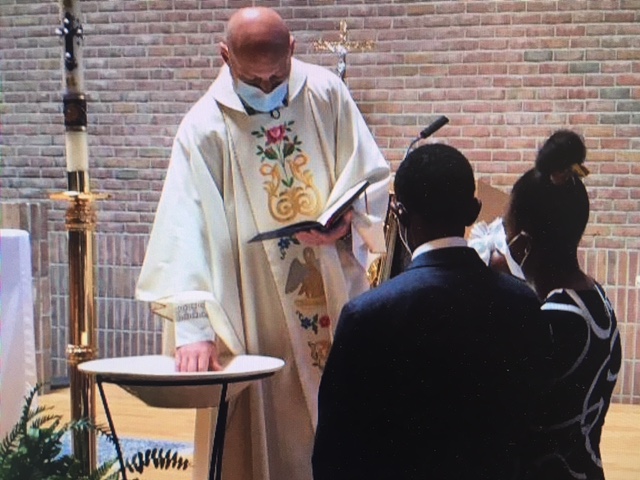 ---
To learn about the Church's teaching about baptism in the Catechism of the Catholic Church click here.
To schedule your child's baptism at St. Paul the Apostle please complete and submit the form for Baptismal Register below.